Subscribe: Buy all 5 nights and save 20%. Call the Box Office (860-523-5900 Ext. 10), or
click here
to purchase online.
COMEDY NIGHTS AT THE PLAYHOUSE






BYOB



COMEDY NIGHTS
One night – 3 Comedians – 90 minutes – only $15 - BYOB
Doors open at 7:30pm, Show starts at 8:00pm
All Seats Reserved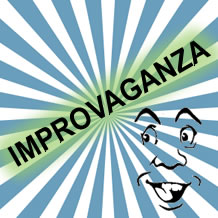 IMPROVAGANZA 2014
February 21 and 22 at 8:00pm
$10 General Admission -- BYOB

Connecticut's own improv festival returns to the Playhouse on Park! Two fun filled evenings will feature some of the areas best known improv groups as well as up and coming performers. A variety of groups will perform a range of improv styles - everything from short-form to musical improv!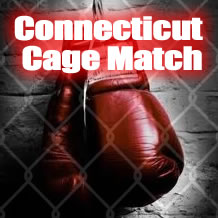 CT CAGE MATCH SERIES
8:00pm, BYOB $10

A no holds barred competition where two improv teams compete head-to-head -- and you decide the winner!  Only one team will be victorious and your vote counts! The winner returns to defend their title at the next show of the series. Bring your friends and come vote for the best improv team in this one to one matchup.  A collaboration between Playhouse on Park, Hole in the Wall Theater and Hot Cocco Productions.   Three matches will be held at Playhouse on Park and three at the Carriage House Theatre.
CAGE MATCH DATES:
11/29/2013
- Playhouse on Park
Julia & Jeffrey (WINNER!)
vs.
Laughterhouse-Five
1/10/2014
- Playhouse On Park
Julia & Jeffrey
vs.
The Great Make Believe Society
2/7/2014
- Carriage House Theatre (360 Farmington Ave., Hartford)
3/21/2014
- Hole In the Wall Theatre (
website
)
4/11/2014
- Carriage House Theatre (360 Farmington Ave., Hartford)
FINAL MATCH!
5/2/2014
- Playhouse on Park Sea Tea Improv vs. The Great Make Believe Society
Sea Tea Improv officially burst onto the comedy scene on April Fool's Day, 2009 (yes, it was just an awesome coincidence). The troupe of ten players, professionally trained by the Hartford Stage Company and the Upright Citizens Brigade in New York, performs in Hartford and beyond on a regular basis.

Sea Tea Improv has performed over 100 times throughout northeast, and you can find them every month at City Steam's Brew Ha Ha Comedy Club where they have been presenting their signature short-form improv show for over two years.  Additionally, Sea Tea Improv performs long-form improv specials like Sex and the Sea Tea, an improvised dating comedy based on relationship stories from the audience.

Visit Sea Tea Improv's website find out what they're up to next  http://seateaimprov.com


The Great Make Believe Society creates live performances utilizing the art of improvised theater. The Great Make Believe Society provides experiences to help people be in the moment and celebrate life.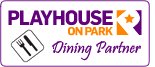 Show your tickets before or after the show at any one
of our dining partners and receive a discount or free offering.