WEDNESDAY, NOVEMBER 27, 2013
8:00PM All Seats Reserved $15
Doors open at 7:00pm, show starts at 7:30pm.
BYOB 
VIC DIBITETTO (HEADLINER)

A powerful performer, comedian Vic DiBitetto churns energy, honesty and humanity into nonstop laughter. His pace is frenetic. His material vivid and true. From his first words, to his famous, word-free, mannequin head encore, DiBitetto leaves his audience breathless with laughter. Vic DiBiteto has appeared on television's "America's Funniest People" (ABC), where he was a $10,000 Grand Prize winner, as well as "Stand-Up Spotlight" (VH1) and "Last Laugh" at Pips, a pilot with Woody Allen and Danny Aiello. In addition, he has warmed-up hundreds of audiences for hit shows such as "Who Wants To Be A Millionaire" and "The Ricki Lake Show." Vic has performed at many of the nation's best comedy venues such as New York City's Dangerfield's, Los Angeles' Laugh Factory, Las Vegas' Riviera Hotel and Atlantic City's Borgata Hotel. [website]

TOMMY GOOCH (Middle Act)

was born in Brooklyn, New York & was raised and still resides in Staten Island. He has been doing stand up comedy for over 13 years. Tommy has performed on all the major stages in New York City. His comedy has traveled well & succeeded in places such as Poconos-PA resorts, Catskills-NY, Ocean City Maryland, Long Island, New Jersey, Connecticut, Philadelphia and many more areas in the Northeast. His ranting self-deprecating, family-oriented style of comedy always makes him a loveable favorite. [website]


TIM HAYES (Emcee)

Everyone's favorite dad, Tim Hayes is the consummate comic performing all over the tri-state area bringing his very funny brand of humor to clubs, private events and fundraisers. After 25 years of making people laugh on his chiropractic table, he decided to take a shot with people sitting upright in chairs and he hasn't looked back since. Tim won the Sarcasm Comedy Competition in 2011 and finished second in the Gilda's Competition in 2013. He has also appeared at some of the top venues in the tri-state area including Gotham, Broadway, New York and Stand Up NY comedy clubs in New York City. Not limited to stand up, Tim has worked also as an actor and has been seen on Law and Order: SVU as well as a host of indie films which have won awards at the Sundance, Gen Art and East Hampton Film Festival.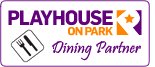 Show your tickets before or after the show at any one
of our dining partners and receive a discount or free offering.