2020-2021 Season 12: Plays & Musicals

LATEST UPDATE ON SEASON 12 PROGRAMMING

Thursday, April 15, 2021
Dear Playhouse on Park patrons,
The fourth show in our 5-show Main Stage Season is "KILL MOVE PARADISE" by James Ijames, directed by Dexter J. Singleton.
James Ijames' New York Times Critics Pick play KILL MOVE PARADISE tells the story of Isa, Daz, Grif and Tiny, four black men who find themselves stuck in a cosmic waiting room in the afterlife. This play, inspired by the ever-growing list of slain unarmed black men and women, is a portrait of those lost—not as statistics, but as heroes who deserve to be seen for the splendid beings they are, and as symbols of life and hope. Gone but never forgotten, Kill Move Paradise illustrates the possibilities of collective transformation and radical acts of joy.
If you are an individual ticket buyer, you have two viewing options:
1. Bring your picnic blanket or beach chair and join us in Bushnell Park in Hartford June 22-25
2. Streaming the play at home during the month of July
If you are a subscriber, our Box Office has sent you an email asking for your viewing preference (outdoor live performance at Bushnell Park, streaming at home, or scheduling a private screening appointment at the Playhouse). We will be reaching out again in the coming weeks with show times, streaming dates, and to schedule appointments for in-theater showings, so keep an eye on your inbox.
Spring is in the air, and Playhouse on Park is looking forward to seeing you in person again! Thank you so much for your continued support. We hope those of you who watched stop/time: Before Time Stopped (a documentary film) enjoyed the peek behind the scenes.
Please pass along this information to anyone else who goes to the Playhouse with you, or who might be interested in learning more about us.
Thank you,
The Playhouse on Park Staff
---
December 16, 2020 - January 10, 2021
*Extended to January 10*
ALL IS CALM: THE CHRISTMAS TRUCE OF 1914
by Peter Rothstein with musical arrangements by Erick Lichte
and Timothy C. Takach
Directed by Sasha Brätt
This production will be stream only.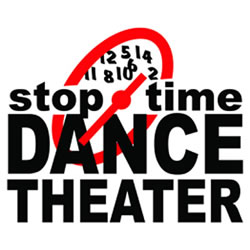 stop/time - before time stopped is a look back at how one person's dream and one random act of kindness changed the lives of many.
In 2004, a dream turned into a reality. 17 years later, stop/time dance theater is still going strong. It would take more than a global pandemic to keep this group of performers from pursuing their passion. They may not be together on stage but they're still finding a way to bring their story to the Playhouse on Park audience.
Go to stop/time: before time stopped page

---
*Subject to change