2021 PerformersTHE KING AND QUEEN OF THE FAERIES
(Emcee/Auctioneers)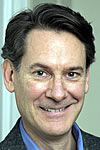 EZRA BARNES* is an actor, director and teacher. At Playhouse on Park, he played John Barrymore in I HATE HAMLET, and directed DIARY OF ANNE FRANK (Connecticut Critics Circle Award for Outstanding Direction) and ONE FLEW OVER THE CUCKOO'S NEST. Currently, he can be seen on the hit YouTube series Group, an innovative show about a therapy group. Off-Broadway appearances include the NY Times Critics' Pick BREAKFAST WITH MUGABE (nominated for Best Play by the Off Broadway Alliance), and Atticus in TO KILL A MOCKINGBIRD (Queens Theatre in the Park). Regional appearances: McCarter, Geva, Hartford Stage, Cincinnati Playhouse, Denver Center, Pioneer, Paper Mill. TV: New Amsterdam, Jessica Jones, Orange is the New Black, The Sinner, Bored to Death, Law & Order, SVU. Film: Motherless Brooklyn, Unintended, Noah, Joshua, Once More With Feeling. He founded and served as Artistic Director of Shakespeare on the Sound from 1996-2008. Ezra runs Brooklyn's Young Actors Workshop.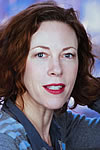 VEANNE COX* was most recently nominated for a Daytime Emmy Award for her performance in the web series 'Indoor Boys'. Last year, she was seen in 'The Marvelous Mrs. Maisel', 'New Amsterdam', 'Bull', 'Tommy', 'Bluff City Law' and 'NCIS New Orleans.' Her Broadway credits include; AN AMERICAN IN PARIS, A FREE MAN OF COLOR, LA CAGE AU FOLLES, CAROLINE OR CHANGE, COMPANY, THE DINNER PARTY and SMILE. She has worked extensively Off-Broadway and Regionally. Her awards include Tony and Helen Hayes Nominations, and Drama Desk and Obie Awards.
---
THE HARTFORD DANCE COLLECTIVE
The Hartford Dance Collective is a 501(c)3 non profit organization, founded in July of 2017. We aim to empower women to have a voice and an equal opportunity in dance by providing choreographic and leadership opportunities. By sharing professional contemporary dance with new audiences and providing performances in diverse locations, we work to bridge the gap between the arts and our community.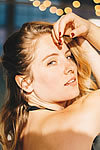 JILLIAN FOLEY, from Niskayuna, NY where she trained with Northeast Ballet Company, graduated from The Hartt School with a BFA in Ballet Pedagogy and two minors in Psychology and Performing Arts Management. There, she trained in both contemporary and classical styles and was able to travel to Amsterdam for the Julidans Festival in 2016. Jillian founded the Hartford Dance Collective in 2017, a nonprofit all-female contemporary dance company that's goal is to bridge the gap between dance and the community. With the Collective, she has curated unique performances all over the Northeast and hosted community classes. In the past three years, the Collective has worked with members of the Limon Company, Merce Cunningham Trust, and the NBA Brooklynettes. Jillian is currently a freelance dance artist and performs frequently with Amy Marshall Dance Company. She has also had experience working administratively with Schoen Movement Company, Dance Devise Lab, and Joffrey Ballet School. Jillian is the chief operating officer at Hartford music studio, Parkville Sounds, and recently produced a music tv show, 'The Parkville Sessions', which premiered on CPTV/PBS in October 2018. Exploring music and dance collaboration, Jillian has choreographed for Portland Opera, Des Moines Metro Opera, and Hartt Opera. Jillian is currently an adjunct professor, teaching dance at The Hartt School Theatre and Vocal divisions.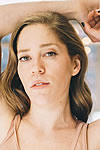 JANE KRANTZ is a freelance professional dancer. She grew up performing nationally with the American Youth Dance Company, and furthered her training on scholarship at The University of Hartford, Hartt School Dance Division, where she obtained her Bachelor of Fine Arts in Dance Performance. There, she was able to work with world renowned choreographers and educators: Doug Varone, Charlotte Griffin, Loni Landon, Take Ueyama, and more. She was one of three dancers from the U.S. to be selected to travel to Mexico for the Arcdanz international program, and was given the opportunity to perform at the prestigious Museo Soumaya in Mexico City. Jane has danced with The American Jazz Company, Hannah Myers Choreography, Playhouse on Park Theatre, Ballet Theatre Company, and is both a dancer and the manager of The Dance Collective. Recently, she performed aside Hannibal Buress in Comedy Central's "Funny or Die" Tour, and travelled internationally to perform as a soloist in Edinburgh, Scotland at the 74th International Choreographer's Showcase. Along with performing, Jane choreographs and teaches in the New England and Greater New York areas. She is also a registered yoga teacher with the Yoga Alliance.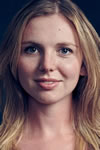 ROXANNE LEBENZON began studying Vaganova Ballet at the Atlantic Ballet Company and Bossov Ballet Theater in Maine. She continued her ballet education at Northwest Studio for Ballet in California, performing lead roles in Don Quixote, The Littlehumpbacked Horse, Giselle, Sleeping Beauty, and Swan Lake. Under the direction of Ron Cunningham, Roxanne received the opportunity to perform as a flower in the Sacramento Ballet's Nutcracker. She also performed alongside State Street Ballet of Santa Barbara, with the company in Secret Garden and Beauty and the Beast, and in lead roles in Cinderella and The Jungle Book. In 2013, Roxanne began pursuing an Honors BFA in Ballet at the University of Utah. In addition to rigorous ballet training, Roxanne studied kinesiology, pedagogy, choreography, and character dance. She performed with Utah Ballet continuously throughout her time in Utah, including dancing full-length ballets at Kingsbury Hall. She graduated with her Honors BFA in 2017. Roxanne was also a guest artist with the Theater Arts Alliance in California, as their Sugarplum Fairy in the Nutcracker, and an artist with a project-based modern company, Cat and Fish Dances, located in Utah. In 2019 Roxanne became a guest artist with Ballet Theater Company in Hartford and joined The Dance Collective as a resident artist. Roxanne currently is an Old World Archaeology graduate student pursuing her Ph.D. at the University of Connecticut. She is thrilled to continue to perform while continuing her education.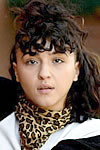 ROSANNA KARABETSOS is a freelance choreographer and performance artist based in New York City. She graduated from the Greater Hartford Academy of the Arts after 15 years of competing in regional and national dance competitions and has since been dancing professionally. Rosanna is currently on the NBA Brooklynettes dance team. Leading up to her time with the NBA, Rosanna has spent the past 5 years working closely with the WNBA Connecticut Sun at Mohegan Sun Arena, stage managing and assisting the Game Entertainment and Presentation team under the mentorship of Claire Czerniuk. She enjoyed dancing on the sidelines for both teams the arena houses, the NLL New England Black Wolves Howlers Dance Team and WNBA Connecticut Sun Solar Power Dance Team. Rosanna has worked closely with companies including Man in Motion, DFX Entertainment, Scapegoat Garden, TNMOT AZTRO, Flux Momentum, and has worked with well known artists such as Alyson Stoner, Clinton Sparks, New Kids on the Block, and more. In addition, Rosanna has worked on numerous unique and interdisciplinary projects such as choreographing and puppeteering in Nightfall; an annual community performance that features music, theater, dance, and Anne Cubberly's legendary giant puppets. Rosanna looks forward to continuing to choreograph and collaborate with the Dance Collective as a Resident Artist!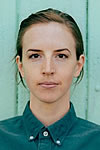 JASMINE STACK, originally from Phoenix, Arizona, is a visual and movement artist whose heart never left the desert. Her love of bridging creative movement and ecology drives her dance practice, connecting the self to space and those that inhabit it. Since earning her MFA in Modern Dance from the University of Utah, Jasmine has produced and collaborated on a wide range of work, including multimedia dance theater, experimental opera, site-specific improvisation, and community-directed dance for protests and rallies. Her work has been featured at the Phoenix Center for the Arts, Herberger Theatre, American College Dance Festival West, Beta Dance Festival, and Salt Dance Fest. She is thrilled to be joining The Hartford Dance Collective as a choreographer in residence this year!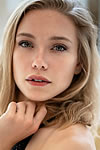 KATIE SCHENKER is a classically trained ballet dancer and graduate of The Hartt School. She holds a BFA in Dance with an Emphasis in Pedagogy. During her time there, she performed works by Balanchine, Fokine, Petipa, Limón, and Humphrey. She also had the opportunity to perform several original works by guest choreographers Charlotte Griffin, Gemma Bond, Viktor Plotnikov, Gregory Dolbashian, and Erin Dillon. Schenker received her early training in Connecticut at New Haven Ballet, Nutmeg Conservatory, and Academy of Ballet Etudes, where she studied closely with Christina Fagundes. She has attended numerous summer intensive programs including Boston Ballet, American Ballet Theater, Pittsburgh Ballet Theater, Central Pennsylvania Youth Ballet, Danish Dance Masters, and Julidans Festival in Amsterdam.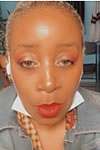 JOY MONROE began creating art at the young age of four. She originally pursued a creative career in elegant cuisine as a chef, eventually joining up wih a group of artists in 2011 called Connecticut Arts Initiative, where many more of her creative visions were birthed.
In the years that followed, Monroe's focus on her art became more prominent. She was offered a position as a dancer, where she learned about production work and was introduced to the art of body painting. It was then that she knew she wanted to be involved with big productions by painting and creating something new -- creativity was ignited inside of her.
Monroe has since participated in the International Body Art Competition, one of her favorite events.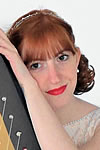 CHAELA FRANCK graduated with her Bachelor's from the Hartt School of Music, University of Hartford, studying the harp under the teachings of Susan Knapp Thomas. She has also studied with and taken private lessons with renowned harpists such as Gretchen Van Hoesen, Nancy Allen and Isabelle Moretti. She was the winner of the first Hartford Music Teacher's Alliance Concerto Competition, playing as a concerto soloist with the Farmington Valley Symphony Orchestra. Franck has also played with the Cheshire Symphony Orchestra, Capitol Symphonic Winds, Philharmonia Winds and the Nutmeg Symphonic Pops Orchestra. She plans to get her Master's in harp performance and pursue her career as a traveling, performing harpist, teacher and music arranger.
---
PLAYHOUSE SINGERS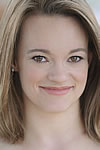 HILLARY EKWALL is an actor, musician, teacher and gymnastics coach from West Hartford, CT. She has performed professionally around the country in the Broadway National Tour of CABARET as Rosie and playing the cello and violin, HOW THE GRINCH STOLE CHRISTMAS, RAMONA QUIMBY and CURIOUS GEORGE. She has performed in regional theatres across the country and is elated to be performing for her home theatre Playhouse on Park where she has been involved in over 20 productions, including favorites: Schwarzy in SPELLING BEE, Sally in CHARLIE BROWN, dancing with MAMA Ds and STOP/TIME DANCE THEATRE, cello in THE LAST 5 YEARS, directing CURIOUS GOERGE and assistant choreographer on THE SCOTTSBORO BOYS and IN THE HEIGHTS. She is consistently impressed with the resiliency of the Playhouse and can't wait to see what this small and mighty theatre continues to produce in the future!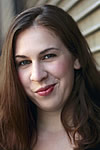 AMANDA FORKER has been performing at Playhouse on Park since they opened in 2009 and is so proud to still be part of the Playhouse family today. Some of her favorite credits include: Nunsense, Say Things Funny: A Loving Tribute to Carol Burnett, [title of show], Mama D's Outrageous Romps, Swinging on A Star & Miss Nelson is Missing. Amanda's also a non-dancing member of POP's resident dance company, stop/time Dance Theater, under the direction of Darlene Zoller. Thank you for keeping live theater ALIVE, Darlene, Sean & Tracy!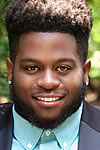 JERMAINE O. WOODARD, JR. Portsmouth, Virginian, Jermaine Woodard Jr, professionally sings operatic, choral, oratorio, sacred, and liturgical works. Theatre credits: All Is Calm: The Christmas Truce of 1914 (Singer), Ragtime (Coalhouse Walker), and Parade (Jim Conley). Woodard cantors at Sacred Heart Parish of Bloomfield, Holy Family Passionist Retreat Center (WeHa), and Cathedral of St. Joseph's (Hartford); and is Baritone section-leader/soloist at Asylum Hill Congregational Church and The Hartford Chorale (board member). Choral-affiliates: Voce, Inc., CONCORA, Cathedral of Saint Joseph's Schola Cantorum, Composer's Choir, Consonare CT's Voices of Concinnity, and Vox Futura (Boston-MA).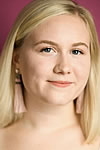 JACKIE GARMONE will be making her Playhouse on Park Debut this summer as Little Red in the production of Into the Woods. Other credits inclued: The Hartt School: Starveling A MIDSUMMER NIGHT'S DREAM; The Hartt School: soloist LADIES' CHOICE CABARET (dir. Michael O'Flaherty); The Hartt School: Rosie ("Two Ladies") CABARET(dir. Ricky Oliver, canceled due to Covid); The Hartt School: Lenny Magrath CRIMES OF THE HEART; Lancaster Opera House: Chelsea THE NIGHT BEFORE CHRISTMAS. Jackie is a rising senior at The Hartt School of Music for a BFA in Musical Theatre.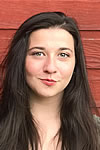 KATIE BROUGH is a Musical Theatre Major at Boston Conservatory at Berklee and will be interning this summer at Playhouse on Park for the CT Shakespeare Festival.
DELANEY AGER is a rising senior at The Hartt School attaining her BFA in Musical Theatre and thrilled to be a part of this event. Prior roles: Three Sisters (Anfisa), Assassins (Zangara), Laramie: Ten Years Later (Reggie Fluty).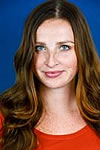 EMILY DUNN is a rising senior at The Hartt School and is so excited to be a part of this event. This summer she will be a theatre education and marketing intern for Playhouse on Park. Her past credits include Assassins (Sara Jane Moore), The Laramie Project (Romaine Patterson), and Spring Awakening (Anna).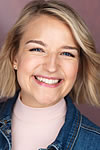 DANA RUDNANSKY is a young theater professional who recently graduated from Wagner College with her BA in Theatre Studies. She has been working with Playhouse Theatre Group this past year as an intern, teaching artist and stage manager and is excited to be a part of Encore!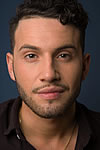 NIKO TOUROS is thrilled to be back at Playhouse on Park for yet another fantastic event for a fantastic theatre with fantastic people! Playhouse on Park: ALL IS CALM: THE CHRISTMAS TRUCE OF 1914 (Actor 2) & IN THE HEIGHTS (Usnavi). Other favorite credits include: CELEBRITY CRUISES (Production Cast Vocalist), DC: JUSTICE LEAGUE LIVE (The Flash), NEWSIES (Crutchie), FIRST DATE (Reggie, et. al), HAIR (Woof), MAMMA MIA! (Sky), & more. Huge thank you to Tracy, Sean, Darlene, every employee, volunteer, donor, and patron for helping to keep the Playhouse alive. This theatre has worked tirelessly the past year and a half to continue creating art and continue bringing thought-provoking and beautiful theatre to the community in a time when we were so devoid of art; & for that, we all thank you. Love always to Amelia. ig: nt0uros Favorite Quote: "Keep your eyes on the stars & your feet on the ground. You can do this."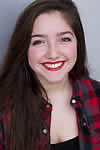 JENNA CASTONGUAY is an actor, singer, educator, and theatre artist who recently graduated from Western Connecticut State University's Theatre program. Credits include: LEARNING IN THE TIME OF COVID-19 AND OTHER LESSONS (Serena) dir. Chris Bolan , THE RESISTIBLE RISE OF ARTURO UI (Ensemble/Betty Dullfeet u/s) dir. Pamela McDaniel, THE TALE OF PETER RABBIT (Mrs. Tiggywinkle) dir. Anthony DePoto; THE WIZARD OF OZ dir. Matthew Rafala (Dorothy Gale), ALMOST, MAINE dir. Megan McKinney (Gayle). Jenna is also the Alto Section Leader for St. Marguerite Bourgeoys Catholic Church in Brookfield, CT. When not performing, she nurtures her passion for theatre education and costuming and is thrilled to be working at Playhouse on Park!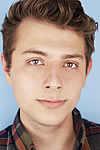 ISAAC KUEBER is a recent graduate of The Hartt School with a BFA in Musical Theatre making his Playhouse on Park debut this summer, Goodspeed Opera House: Bailey PRIVATE GOMER, Young Ramsey CEILIDH; Florida Repertory Theatre: Melchior SPRING AWAKENING; Walden Theatre: Gadshill/Lord Hastings HENRY IV.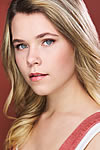 STEPHANIE REUNING-SCHERER is so excited to be back performing at Auer Farm! Stephanie is a senior at Conard high school, and next year will be attending University of Michigan as part of their musical theatre BFA program. Some of her favorite roles have included Jo March in Little Women and Janet Van de Graaff in The Drowsy Chaperone at Conard High School, and Elle Woods in Legally Blonde at West Hartford Summer Arts Festival. Stephanie also wants to thank everyone at Playhouse on Park, and is so happy to be back performing live! Emily Dunn is a rising senior at The Hartt School and is so excited to be a part of this event. This summer she will be a theatre education and marketing intern for Playhouse on Park. Her past credits include Assassins (Sara Jane Moore), The Laramie Project (Romaine Patterson), and Spring Awakening (Anna).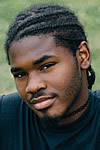 JERRY HAMILTON appeared at Playhouse on as Andy Wright in the production of The Scottsboro Boys. Hartford Stage: Romeo ROMEO AND JULIET, Malvolio TWELFTH NIGHT; Capital Classics: Ensemble PERICLES; Greater Hartford Academy of the Arts: Richie A CHORUS LINE, Arthur Roeder RADIUM GIRLS, Sonny IN THE HEIGHTS. Jerry is a rising Senior at the Hartt School where he is pursuing his BFA in Musical Theatre.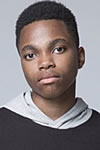 TRISHAWN PAUL appeared as Eugene Williams in the Playhouse on Park production of The Scottsboro Boys. The 224: Nick Piazza FAME JR., Simba THE LION KING; Kinsella: Ensemble WORKING. He attends East Hartford High School and Greater Hartford Academy of the Arts and studies different singing styles like jazz and pop.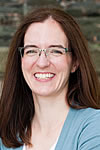 MELANIE GUERIN (MUSIC DIRECTOR) holds a Bachelor of Music degree in clarinet performance and music education, as well as a Master of Music Education degree, both from The Hartt School. She taught in Connecticut public schools for eleven years before returning to Hartt, where she now teaches courses in musicianship and conducting, as well as serving as a vocal coach, music director, and accompanist in the Theater Division. As a music director, Melanie has worked with community and professional theater companies throughout Connecticut and Massachusetts, including the Young People's Center for Creative Arts, Ivoryton Playhouse, and New Paradigm Theater. Playhouse on Park productions include "In the Heights," "Peter and the Starcatcher," "Murder for Two," and "The Scottsboro Boys." Melanie has composed a number of works for vocal and instrumental ensembles, including several children's songs and two original musicals. www.melaniebguerin.com
PLAYHOUSE BAND
Andrew Studenski, Elliott Wallace, Sean Rubin, Tucker Barney
Nick Cutroneo - solo guitarist
Chaela Franck - solo harpist
*Appears courtesy of Actors Equity, the professional union for actors and stage managers.