Artists & Performers
Dancing til' midnight to the music of Latanya Farrell!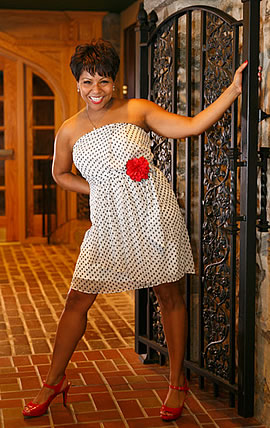 Latanya is an ordinary woman with an ordinary life who brings an extraordinary voice to the music scene during live performances and on her debut album "Feelin' Alright". Uplifting melodies and powerful vocals are the hallmark of her songs about life, love and happiness. Latanya Farrell has emerged as a band leader full of energy who is uniquely gifted at engaging audiences with her bright smile and impeccable style. Blending Latanya's original music with popular cover tunes, she performs to packed houses throughout New England. Her presence is infectious, and the energy keeps flowing throughout the entire performance with music that ranges from soulful classics to urban contemporary to her inspiring originals.

Extraordinary Voice
Latanya's powerful performances are packed with people both far and near who come to hear her incredible vocals. Dubbed the "Queen of Summer Concerts" by the Hartford Courant in 2013, Latanya Farrell is a multitalented gifted singer, songwriter, and performer with genuine passion, energy, and a love for music and life.

Since winning Connecticut Star Search in 2003, Latanya has had leading musical roles which include performing "Songs in the Key of Life" at the Bushnell Theater as well as other large venues sharing the stage with amazing artists such as Wynton Marsalis and Air Supply.

Latanya has been featured on several albums including her longtime friend and world-renowned saxophonist Jimmy Greene's Grammy Award nominated album, "A Beautiful Life", which was dedicated to Jimmy and Nelba Márquez-Greene's beautiful precious daughter, Ana Grace, who was tragically lost at Sandy Hook Elementary School.

Energetic Performer
Latanya's award-winning vocal talent and style have been influenced by Whitney Houston, Natalie Cole, Alicia Keys, Aretha Franklin, Mariah Carey, and Jill Scott. With performance roots in her family church and community events, her career took off shortly after she was named Champion of the 2003 Connecticut Star Search competition.


Listen to Latanya and get excited to dance at Encore!