Artists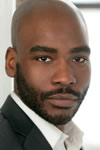 CHRISTOPHER ALEXANDER CHUKWUEKE (Daz) Playhouse on Park debut! Christopher is a NYC-based actor who proudly hails from Philadelphia, PA. He was last seen on the new ABC hit 'Emergence' (which premiered Fall 2019) and on the internationally popular show 'The Blacklist'. Before doing conservatory study at Michael Howard Studios, Christopher received his BBA in Finance at Howard University in Washington, DC and completed the Summer Conservatory at Michael Howard Studios in 2015. He credits his passion for acting to a lifelong love of helping and teaching others through storytelling.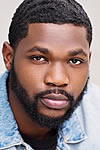 OLIVER SAI LESTER (Grif) Playhouse on Park debut! Oliver, known as Sai, is an actor and singer from Hartford, CT and has performed in theatre productions and musicals throughout Connecticut. As an actor he has had the opportunity to work with theatres such as CCT, Long Wharf Theatre, Connecticut Theatre Company, Vintage Soul Productions, and the Atlanta Black Theatre Festival. Credits include THE ROYALE, THE COLOR PURPLE, RADIO GULF, HER TIME, DAISES ON HARLEM'S DOORSTEP, FORCE MD'S and a short feature on TV One's Unsung.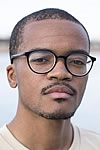 QUAN CHAMBERS (Tiny) Playhouse on Park debut! Quan is an actor, writer, director, and dancer. He is from Michigan where he trained at the Michigan Actors Studio and started performing in the theatre scene in Detroit. He has worked with Black and Brown Theatre several times and Planet Ant theatre of Detroit. When he was in Arizona for a few years, he started his journey into Film/TV and worked on a few short films. He is more than excited to work with Playhouse Theatre Group!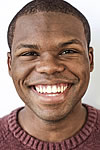 TREVELE MORGAN (Isa) Playhouse on Park debut! Trevele, from Tampa, Florida, received his BFA in acting from the University of South Florida. Previous credits include: Helicanus/Lord Cerimon PERICLES, Avery THE FLICK, Borachio MUCH ADO ABOUT NOTHING, Virgil/ Bus Driver VIOLET THE MUSICAL, Banquo MACBETH, Lincoln TOPDOG/UNDERDOG. Trevele is very excited to be working on his first Playhouse on Park production and would like to send a special thank you to God, his family, and his friends for all their support.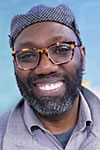 DEXTER J. SINGLETON (Director) is from Detroit, MI. He is a director, producer, activist, and educator. He is currently the Founding Executive Artistic Director of Collective Consciousness Theatre (CCT), a multicultural theatre for social justice in New Haven, CT and the Director of New Play Development at TheatreSquared in Fayetteville, AR. Since 2007, Collective Consciousness Theatre has reached thousands of youth and adults with plays and workshops across the U.S. and Europe. As a director, Dexter's work has been seen at TheatreSquared, San Diego Rep, Pittsburgh Public Theatre, Connecticut Repertory Theatre, University of Michigan, University of Arkansas, Long Wharf Theatre, and others. Recent credits include Baton, North of Forbes, Sweat, Skeleton Crew, The Royale, Topdog/Underdog, and The Mountaintop. In his role at TheatreSquared, Dexter has developed many new works with writers across the country, including Sarah Gancher's online hit Russian Troll Farm (New York Times Critics Pick, Best Theatre of 2020) and the upcoming world premiere of Designing Women by Linda Bloodworth-Thomason. He is also a member of the Artistic Ensemble at Long Wharf Theatre, Visiting Assistant Professor of Performance at the University of Connecticut, Board Member for TYA/USA. He was recently awarded the 2019 Artistic Excellence Award from the State of Connecticut and Distinguished Director of a Play for Black Book from The Kennedy Center/American College Theatre Festival.