COMEDY NIGHT AT THE PLAYHOUSE

IMPROV AT THE PLAYHOUSE

IMPROV: CT Cage Match Series

Schedule:

October 12 - Hole In The Wall
November 23 - Playhouse On Park
December 14 - Hole In The Wall
February 8 - Hole In The Wall
April 5 - Playhouse On Park
May 17 - Playhouse On Park

IMPROVAGANZA

Feb 22 and 23

SATURDAY, APRIL 6, 2013
8:00PM All Seats Reserved $15
Doors open at 7:30pm, show starts at 8:00pm.
BYOB 
JAY SUTAY (HEADLINER) Dr. Jay Sutay, the self-proclaimed "Hardest Working Pediatrician in Comedy", is a frustrated pediatrician from South Windsor, CT, who brings his tales from the exam rooms, his experience working with kids and their parents, as well as his own tribulations as the father of two teenage daughters to his stand up comedy. His cutting and sometimes incisive commentary about society, parenting and raising kids, has left audiences laughing, and begging for more Dr. Jay!!

Dr. Jay Sutay began doing stand up comedy in 1983 while attending Fairfield University. He was a regular at Open Mic Night at the Treehouse Comedy Club when it was still located in the basement of the New England Motor Lodge in Westport. While in college, Jay had narrowed his career choices to two. Medicine or Stand up Comedy. A chance encounter with comedian, Jay Leno, on October 31, 1983 sealed Jay's career path. Leno's advice was to go to medical school and become a doctor. Insisting that at least after medical training, Jay would have a job. Sage advice. Comedy offers no guarantees.
KRIS SHAW (Middle Act)

It may just be a live microphone in a small spotlight, but when Kris Shaw steps up to it, the experience is unlike anything you've come to expect from stand up comedy. Kris is a storyteller who, with quick bursts of wit and carefully crafted silences, keeps the audience engaged through everyday observations and tough topics alike. His slightly askew but loveable style disarms and charms from the first set-up to the final punch line. There isn't so much as a hint of meanness in his spirit, and that good energy spills onto the stage and beyond. You will find yourself laughing out loud, delighted at how easily you relate to this uniquely funny guy. Kris is a fan favorite who tours comedy clubs, colleges and events all across the United States and Canada. He has entertained troops in Iraq, Kuwait, Japan, Korea, Saudi Arabia and Africa. Kris also appears in national television commercials and had a recurring extra role on the CBS drama "Close To Home". Sure, it may just be a live mic on a small club stage, but when Kris Shaw steps up to it, the experience is one you'll never forget.

SAL VOTANO (Host)

is one of Boston's rising stars, he performs clubs, corporate and private shows. He has worked with national headliners Lenny Clarke, Nick DiPaolo, Jimmy JJ Walker and Tom Cotter just to name a few. His one liner style of comedy will surely make you laugh.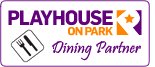 Show your tickets before or after the show at any one
of our dining partners and receive a discount or free offering.