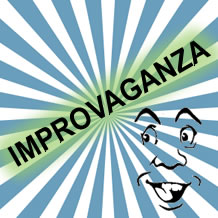 IMPROVAGANZA 2015

Two nights jam-packed with improv! Come see your favorite groups and new performers take the stage at Playhouse on Park. Featuring Tick Tick Boom, The Great Make Believe Society, The Damn Fools, Phantom Sheep, Romantic Baby, and Franklin's Peaches & Friends! It is sure to be a riotous romp of comedy.

When: Friday April 10 and Saturday April 11 at 8:00 PM
Where: Playhouse on Park at 244 Park Road, West Hartford, CT 06119

TIckets: Only $10, general admission BYOB


Friday is Tick, Tick Boom | Romantic Baby | Franklin's Paches & Friends 
Saturday is Phantom Sheep | The Damn Fools | The Great Make Believe Society | Franklin's Peaches & Friends





Tick, Tick Boom exploded on the Hartford scene in February 2012 by defeating Voltron in a freestyle rap battle. Members include bibliophobes, Satan worshippers, fire eaters, and a duck. One member is studying to be the next Hello Kitty and all members are currently pregnant. Visit them online at facebook.com/TTBcomedy.




Franklin's Peaches renowned for their confident, high-energy style, is made up of Jamie Guite, Kevin MacDermott, Matt Saccullo and Claire Zick. Mick Stinchon, Kevin Sullivan, Laura Manasewich and Ben Lewis will be joining them for Improvaganza.






Phantom Sheep Phantom Sheep is Western MA's own premier comedy troupe specializing in short form improv, social satire, and pop culture parody. They are known for their "LaughCrafters" shows and workshops for all ages popular at schools, libraries, and special events. Over the past decade they have produced over 200 sketches and countless improvised scenes along with creating over 35 custom shows for the theme park industry. The Phantom Sheep Players are excited to return for another "Improvaganza" sharing the night with other great troupes. For more- find them on Facebook, Twitter, YouTube, and phantomsheep.com.

Romantic Baby formed on a road trip to The Cradle of Liberty, Boston, Massachusetts, after a discussion about the genderization of infants. ROMANTIC BABY is all women and all business. When the team is fully met, Casey Grambo, Laura Manasewich, Julia Ludovici Pistell, and Stephanie "Sproffee" Rice are all in the room. You may recognize these improvisers from your friendly neighborhood improv company, Sea Tea Improv, or Vaugahan's Public House.

The Damn Fools formed in 2012, and often surprise unwitting bystanders by practicing in public spaces around Hartford.
The Great Make Believe Society Founded in 2012, The Great Make Believe Society (GMBS) creates live performances utilizing the art of improvised theater. Winners of the 2014 Connecticut Cage Match Series, GMBS entertains with memorable scenes and great group chemistry. Come join in on the fun at their monthly shows at the Buttonwood Tree in Middletown, CT- the first Sunday of every month.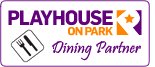 Show your tickets before or after the show at any one
of our dining partners and receive a discount or free offering.