Benefit for Playhouse on Park
A Celebrity Cabaret Show
LISA LAMPANELLI: BIG FAT FAILURE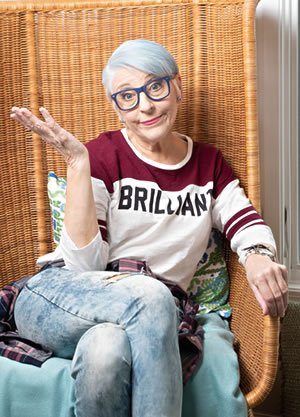 Join us at Playhouse on Park for a brand-new cabaret show full of humor and heart, created by AND starring comedy icon Lisa Lampanelli! Proceeds will benefit Playhouse on Park.
Lisa Lampanelli may have been a bang-up stand-up comedy success with 5 one-hour specials, dozens of TV appearances, and two Grammy nominations to her credit but, throughout her 61 years, she's failed A LOT. But her failures, like ours, are things to be embraced, talked about, and ultimately laughed at, and that's exactly what she does in her cabaret show, "Lisa Lampanelli: Big Fat Failure." The show is filled with stories and songs (yeah, that's right, SONGS) in which the former Queen of Mean comes clean about all the things she has f'ed up!
If you're someone who has screwed up more times than you can count, come see "Lisa Lampanelli: Big Fat Failure." They say "Misery Loves Company," but it dies in the face of laughter.
Friday, December 30th, 2022
Two performances: 6:30pm and 9:00pm
$45, Reserved seating
There will be a talk back after each performance.

Enjoy complimentary pre-show wine and cheese reception before the 6:30pm performance, and a complimentary post-show dessert reception after the 9:00pm performance.

This production is recommended for ages 18 and up.
About Lisa Lampanelli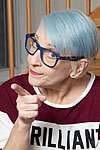 With a career that spanned more than 30 years, Lisa Lampanelli was a constant on the comedy scene. With numerous tours, Grammy nominations, and national TV guest appearances and specials under her belt, Lisa made headlines in 2012 when she lost more than 100 pounds with the help of bariatric surgery. The comedian went on to speak with unflinching honesty about her lifelong food and body-image issues, and prepared to make the transition from insulter to inspirer. She announced her retirement from stand-up comedy on the Howard Stern radio program in late 2018 and planned on dedicating her life to performing in storytelling shows, helping people as a certified life coach, and being a general overall skinny little bad-ass. Then, there was this TINY bump in the road: a freakin' pandemic. Oh, and the deaths of her mom and her aunt, and the inevitable 20 Covid pounds. So, when Lisa finally lifted her head off the couch and out of her ass as the world started to open up, she took the opportunity to look back on her life, including all the stuff she'd done wrong and what she'd learned from those things. And you know what the biggest lesson was? Come find out…buy your tickets today today to see "Lisa Lampanelli: Big Fat Failure"!
Read more about Lisa in this feature article in the Hartford Courant.
---
Featuring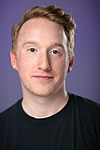 Sean Davis is honored to be sharing the stage with Lisa Lampanelli and is excited to strut his stuff in his debut at Playhouse on Park! His recent performances are as Mark Cohen in Rent and featured singer in Spirit of the Sixties: Decades in Concert (both at Downtown Cabaret Theater, Bridgeport), The Emcee in Cabaret and Sky in Mamma Mia (both at Fairfield Center Stage, Fairfield). He is grateful for the love and support he has received throughout this process! IG and Twitter: @TheSeanMDavis Website: www.theseanmdavis.com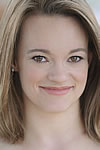 Hillary Ekwall is so happy to be a part of Lisa Lampanelli: Big Fat Failure at Playhouse on Park where she has been involved in more than 20 productions. Her roles include Sr. Amnesia in Nunsense, Schwarzy in 25th Annual Putnam County Spelling Bee, and Sally in You're a Good Man, Charlie Brown. Additional select credits include the national tours of Roundabout Theatre's Cabaret (Rosie, cello/violin), How the Grinch Stole Christmas (Boo/Bugsy Who), and Curious George (George), regional productions of North Shore Music Theatre's Grease (Patty Simcox), Cabaret (Fraulein Kost), West Side Story (Anybodys). She is also an accomplished cellist who has played at Goodspeed Opera House, Playhouse on Park, and on a CBS Christmas Special, and NBC's America's Got Talent. When not performing, Hillary teaches theatre and coaches gymnastics.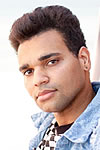 Bobby Earl Henry is excited to be part of the debut cast of Lisa Lampanelli: Big Fat Failure. A local professional performer who has starred in many productions in the Tristate area, Bobby has enjoyed roles in Tommy at Waterbury's Seven Angels Theatre, Anything Goes (Moonface Martin),The Wiz (The Lion), Hair (Margaret Mead), and Joseph and the Amazing Technicolor Dreamcoat (Brother). His most recent credit is serving as the Assistant Director of La Cage Aux Folles at Fairfield Center Stage. Bobby also provides audition and performance coaching and confidence-building workshops and can be contacted via his website, www.BobbyHenryEarl.com. He would like to thank Lisa, the cast and crew for this incredible opportunity.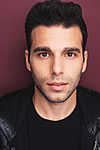 Robert Peterpaul is an actor, writer, and the host of The Art of Kindness podcast on the Broadway Podcast Network. Recent theatre credits include: Newsies at Westport Country Playhouse, Beauty & the Beast at WPPAC, Spelling Bee at ACT and being a company actor at the historic Downtown Cabaret Theatre. Film/TV credits include CBS' Bull and The Late Show with Stephen Colbert, Netflix's King Cobra and the upcoming Amazon film, Sitting in Bars with Cake starring Yara Shahidi. He is thrilled to be working with this lovely group of talent to let you all know that, yes, even legends like LL experience failure. Fail big, friends! www.RobertPeterPaul.com Social Media: IG/ Twitter: @robpeterpaul TikTok: RobertPeterpaul