Performance Schedule

Previews (May 31 & June 1)
Wednesday at 7:30pm
Thursday at 2:00pm and 7:30pm
Regular Performances (June 2 - 18)
Friday at 8:00pm
Saturday at 2:00pm and 8:00pm
Sunday at 2:00pm - Talk back with cast and playwright Jacqueline Bircher after the performance
Tuesday at 2:00pm
Wednesday at 7:30pm
Thursday at 7:30pm
PERFORMANCE SPECIALS
June 2 and 3: Pre-show wine & cheese at 7pm
June 3 and 13: Post-show wine & cheese after the show
June 13: Talk back after the 2pm performance


Young Professionals Night
Thursday, June 15th
<-click for more info
Click to buy tickets for Young Professionals Night

ADDITIONAL RESOURCES
Friday, JUNE 9 - PANEL DISCUSSION
Join us for a special panel discussion with three of the Country's top Lexicographers.
"WORDS" And How They Get That Way!

Immediately following the 8pm performance (approximately 9:45pm)
Free & open to the public
GUEST MODERATOR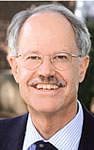 Rob Kyff aka "The Word Guy" the language columnist for the Hartford Courant from 1992 to 2020, is a teacher, editor and writer. His column "The Word Guy" is currently syndicated by Creators Syndicate; it appears regularly in newspapers across the nation and is a featured offering on the Arcamax website. A native of Armonk, N.Y., Rob earned a B.A. at Amherst College and an M.A. in American studies at the University of Minnesota. He has taught English, journalism and United States history at Kingswood-Oxford School in West Hartford since 1977 and has also served as the school's director of public affairs, editor of its alumni magazine, and advisor to its student newspaper. He has written three books: "Word Up! A Lively Look at English" (iUniverse, 2000), "Once Upon a Word – True Tales of Word Origins" (Tapestry Press, 2003), and "Mark My Words" (Creators Press, 2021) and two e-books: "English Goes on a Toot," (Creators Syndicate, 2015) and "Logophilia – For the Love of Words" (Creators Syndicate, 2016). Rob's essays have appeared in many newspapers, including the Washington Post, Chicago Tribune, Boston Globe, and Baltimore Sun, and his articles have appeared in Reader's Digest, American History and Northeast. He also wrote two chapters for "Speaking Freely: A Guided Tour of American English from Plymouth Rock to Silicon Valley," published by Oxford University Press in 1997. A resident of West Hartford, Connecticut, he has served on the boards of directors of the Noah Webster House and West Hartford Community Television and currently a member of the town's Community Emergency Response Team.

GUEST PANELISTS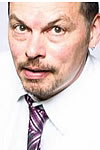 Steve Kleinedler Steve Kleinedler worked as a lexicographer from 1989-2019, including 22 years on the staff of the American Heritage Dictionary (seven years as Executive Editor). Steve served on the board of the Dictionary Society of North America (including one two-year term as president) and is currently a technical editor at a software company in Lexington, Massachusetts. Steve received a BA in linguistics from Northwestern University and attended graduate school at the University of Chicago in the linguistics program, but left ABD to take the job at the AHD. Steve wrote the introductory textbook Is Language Changing? and the children's book Angry Jelly Donut. With Kory Stamper, Steve was a co-host of the dictionary podcast Fiat Lex.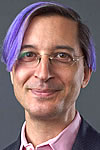 Jesse Sheidlower Jesse Sheidlower is the former Editor at Large of the Oxford English Dictionary, and a past president of the American Dialect Society. He is the editor of the (online) Historical Dictionary of Science Fiction, and is currently working on the fourth edition of his book The F-Word. He has written about language for a wide range of publications, including The New York Times, The New Yorker, The Atlantic Monthly, Harper's Magazine, Lingua Franca, Playboy, Esquire, Slate, Bookforum, and various scholarly journals, including American Speech, Dictionaries (journal of the Dictionary Society of North America), and The Journal of English Linguistics.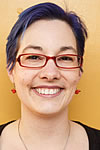 Kory Stamper is an author and lexicographer whose first book, "Word by Word: The Secret Life of Dictionaries" (Pantheon, 2017), chronicles her two decades as an editor at Merriam-Webster, where she defined everything from "bodice ripper" to "god." Her writing on language has appeared in the New York Times, the Washington Post, the Guardian, and the Boston Globe. She also appeared in the 2021 Netflix series "The History of Swear Words," where she provided expert explanations on the etymologies and usage of swear words. She spends her days as a freelance lexicographer, and her nights working on two more books: one about defining color, and one some stories of how women made the English language.