Artists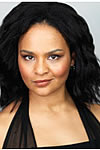 Danielle Herbert (Billie Holliday) is a New York-based actress/singer best known for her role as crazy inmate, "Babs Babson," in seasons 3 and 5 of the hit Netflix TV series, Orange is the New Black. She made her Broadway debut in the Duke Ellington musical revue, AFTER MIDNIGHT, where she covered a rotating roster of guest-stars, including Fantasia Barrinno, K.D Lang, Toni Braxton, Vanessa Williams, and Patti Labelle. She starred for 1-week, in her own right, and stepped in several times for Broadway veteran, Adriane Lenox, as the comedienne of the show. Most recently, Danielle was seen in the Broadway national touring company of BEAUTIFUL: THE CAROLE KING MUSICAL as "Lucille," and, as one of the "Shirelles" performing, "Will You Still Love Me Tomorrow." She is slated to perform in the new off-Broadway musical STARDUST ROAD, which will pay tribute to the acclaimed music of Hoagy Carmichael, later this year. Danielle has sung back-up vocals and toured nationally with Grammy-winning R&B singer, Jill Scott, along with Queen Latifah and Erykah Badu; and has performed at some of the most notable regional theaters in her hometown of Philly, including The Walnut, The Arden, The Wilma, Freedom; as well as others in New York, Chicago, and California. One of her proudest moments was when she debuted her one-woman show I'M STILL HERE! at the acclaimed Don't Tell Mama cabaret club, in NYC, which paid tribute to the legendary Eartha Kitt. She holds a Bachelor's degree in classical voice from Temple University and is the daughter of the late Jazz musician, and former Duke Ellington band-player, Gregory Herbert. For more information please visit: danielleherbert.com.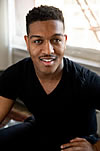 Nygel D. Robinson (Jimmy Powers) is an artist based in Chicago, IL. Select musical theatre credits include Bro. Davis/ musical director in THE AMEN CORNER (Shakespeare Theatre Company), Jimmy Powers in LADY DAY (North Carolina Theatre), and Actor/Musician in THE ALL NIGHT STRUT (Milwaukee Rep). Nygel is the co creator of MEXODUS, a new lived looped musical, alongside Brian Quijada and is a recording artist/music producer.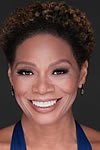 Stephanie Pope Lofgren (Director) Stephanie Pope Lofgren (Director) is a Harlem, New York native. She is a director, writer, choreographer and a musical theater veteran with a career that includes appearing in over 10 Broadway shows. Broadway and touring credits include the revival of PIPPIN, for which she received an Astaire Award nomination, an ACCA Award and the beloved Legacy Robe, CHICAGO (Velma Kelly), THOROUGHLY MODERN MILLIE (Muzzy Van Hossmere), FOSSE (Leading Player), SMOKEY JOE'S CAFE - Original London Company (Brenda), A FUNNY THING...FORUM (Gymnasia), KISS OF THE SPIDER WOMAN (Stand-by for Ms. Chita Rivera), JELLY'S LAST JAM (The Hunnies) and THE WILL ROGERS FOLLIES...just to name a few. She recently received a Connecticut Critics Circle Award nomination for her production of SMOKEY JOE'S CAFE at Act of CT as well as for her portrayal of Camila Rosario in Lin Manuel Miranda's IN THE HEIGHTS at Playhouse On Park Theater Stephanie has the distinct honor of having been hand-picked to work with the legendary director/choreographer, Bob Fosse, along with his wife and muse, Gwen Verdon on her first two Broadway shows, the revival of SWEET CHARITY starring Debbie Allen and Bebe Neuwirth and Bob Fosse's BIG DEAL.
She holds the distinct and treasured title of "Fosse Dancer" and is one of a handful of performers sanctioned to teach Fosse Master Classes on behalf of The Fosse Estate and The Verdon Fosse Legacy LLC. In addition to her work with Mr. Fosse and Ms. Verdon, Stephanie has shared the stage with such luminaries as Chita Rivera, Ben Vereen, Donna McKechnie, MariLu Henner, Gregory Hines, Brian "Stokes" Mitchell and Nathan Lane. She has worked with directors and choreographers such as Tommy Tune, Lester Wilson, Christopher Chadman, Chet Walker, Anne Reinking, Rob Marshall, Kathleen Marshall, Peter Gennaro, Michael Kidd, Michael Peters , Dianne McIntyre, Jerry Zaks, Sean Harris, George C. Wolfe, Hal Prince, Alex Sanchez, Hope Clarke, George Faison, Darlene Zoller, Diane Paulus, Jason Sparks and Regina Taylor.
She most recently completed creating choreography for the pre-Broadway workshop of WHEN PLAYWRIGHTS KILL, written by Matthew Lombardo and starring Jeremy Jordan and Harriet Harris and her original musical which she is co-creating with Drama desk Award winner, Chesney Snow titled GRIN AND BARE IT, has been chosen to be developed this fall at Montclair State University's prestigious New Works Initiative. When Stephanie is able to remove her many theatrical hats, she enjoys spending quality time with her husband, Aarne Lofgren and their daughter, Mari. www.stephaniepope.com
Nygel D. Robinson (Musical Director) In addition to playing Jimmy Powers, Nygel is a also Musical Director/Composer/Lyricist who uses his church upbringing and theatrical knowledge to create a soundscape that compliments the storytelling going on onstage. Select credits include:THE AMEN CORNER (Shakespeare Theatre Company), HOMECOMING (Albany Park Theatre Project), ROSE'S WAR (The Rave Theatre Festival). Nygel is very excited to be working with Playhouse on Park and looks forward to creating a musical landscape that retains the integrity of his ancestors who created the music while presenting it in a fresh and exciting way for contemporary audiences.