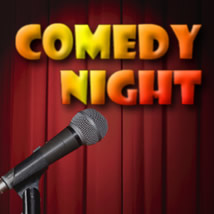 BEST OF CT: We've been named one of the
9 Best Comedy Clubs in CT - Read about it here.
COMEDY NIGHT DATES FOR SEASON 14
September 17th, 2022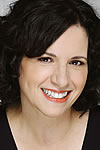 Patty Rosborough (Co-Headliner) is one of the top headlining comics in the country with her hard hitting, high-energy style of comedy. She got her start in New York City appearing with the improv troupe, 'Future Schlock' and in the Off Broadway production of 'Gay Dracula,' a campy romp where she bared it all. Her first stint on television was with Jon Stewart on Comedy Central's 'Short Attention Span Theatre.' Patty has been seen on Showtime, Comedy Central and on the BBC's 'The World Stands Up.' She has also performed at the 'Montreal Just for Laughs Comedy Festival' and is the winner of NYC's prestigious 'Charlie Award.' Patty plays a drunk in Adrien Lynne's film, 'Jacob's Ladder,' an angry ex-wife with Kevin Meany on the webisode, 'In the Middle' (Salon.com.) and a hard drinking, nightmare of a mother in Drew Chiminec's comedy, 'Raising the Dead.' Patty is the winner of the 'Ladies of Laughter Comedy Competition' and tours across the U.S. with her standup act. She is also a regular at the 'Borgata' in Atlantic City and performs at New York city comedy clubs. Patty was most recently featured on the podcast, 'Babes in Boyland,' interviewed by her daughter, Molly Kornfeld and Victoria Hoffman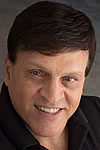 Eric Tartaglione (Co-Headliner) Eric is a high energy comic with a physically expressive act. He has an extreme degree of likability with a variety of audiences, as comfortable with a college crowd as he is with a retirement party. He loves to poke fun at his Italian background, his shortcomings, as well as the trial and tribulations of being a husband, father and turning 50. A former medical professional, Eric loves to talk about everyday situations to which we can all relate. In addition, he is an actor with 18 years' experience on the New York and regional stage. Including the award nominated hit show " Shut Up Sit Down and Eat" which he co-wrote and and also costars. Eric is in demand for his broad based , upbeat act, which gets 'em going and keeps 'em laughing.


January 7th, 2023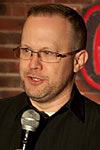 Scott Higgins (Co-Headliner) could boast the perfect resume for a comedian: in high school thrown out of class for doing an impression of the teacher; voted class clown; knee-deep in torment for performing too-perfect impressions of family members at family functions. Finally, in college between studies and slices of cold pizza, Higgins managed to enroll in a theater class. As it turned out, his professor performed stand-up at a local comedy club. When the temptation to perform became way too tempting, Higgins stepped out for his premier comedy spot at Groucho's Comedy Club in CT in 1988. He was hooked. He knew that he was somewhere he belonged. Higgins everyman relaxed style draws an audience in, then keeps them. His family based observational humor is fresh but familiar to us all! He has worked with top talent such as Tom Cotter, Jim Norton, Bill Burr, John Pinette and Jeff Garlin. He appeared in the film "Street Players" a Road Rambler Films Production. Scott has been featured on XM Sirius Radio and in comedy clubs all over New England.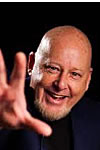 John McClellen (Co-Headliner) is a unique and brutally funny voice in the world of comedy, carving out his turf as he headlines comedy clubs and rock music venues across America. He possesses a rare ability to bring laughs to situations with insight and energy using what the Long Island Entertainment News calls "A razor sharp sense of sarcasm coupled with a working stiff sensibility… John McClellan is what real stand up is all about." The Falls Free Press summed it up by saying "His comedy is funny… and keeps you thinking about it later." A fearless yet engaging performer, he reminds you within minutes of taking the stage why Cincinnati CityBeat called him the "Super Villain Of Comedy" . This, ladies and gentlemen… is badass stand up comedy. Delivering an original stable of material born from logic and ego fighting side by side. The John McClellan live show offers the stream-of-consciousness of a child on Santa Claus' lap, the confidence of a prizefighter and the power of a punk band without ever leaving your seat. A grand prizewinner of The Seattle International Comedy Competition, as well as a finalist in the San Francisco Comedy Competition and the World Series Of Comedy, McClellan has opened in concert for acts such as David Lee Roth and Collective Soul as well as being a featured performer at The Pensacola Comedy festival and the Connecticut Comedy Festival. A regular guest on Sirius Satellite Radio, local morning radio and television shows across the nation, John may be most recognizable from his appearance in season 4 of Bravo TV's "Millionaire Matchmaker" and his show stopping date to NYC's Museum of Sex, that made that episode one of the most highly rated in the history of the program.

March 4th, 2023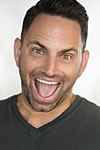 Kevin Israel (Co-Headliner) broke his poor Jewish mother's heart when he left the practice of law to pursue his true passion - stand-up comedy. And while she's still coming to terms with the reality of his chosen profession, Kevin has honed a one-of-a-kind act that takes you through his life and finds humor in all of it. Kevin has toured the country regaling audiences with his decades of life experience. From stories about his parents, to relationships, to the reality of growing up the only Jewish kid in his school, when Kevin leaves the stage you won't just feel that you've seen a great show, you'll know you made a friend. Kevin has worked with some of the top acts in the nation. He was recently featured on Kevin Hart's LOL Network and he is a USA Today Storyteller. Kevin has guest hosted the Sirius Satellite Radio RawDog comedy morning show and he won the prestigious Gilda Radner's Laugh-off in 2013. Kevin was a star of the viral hit, "Gym Clowns" which has been viewed 3.3 million times and has contributed to Perez Hilton and TMZ. His comedy album, #TheStruggleIsrael is currently being played on Sirius/XM's comedy channels.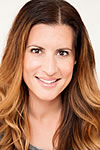 Casey Balsham (Co-Headliner) is a stand up comedian living and breathing in New York City. You've seen her at various club all over the country and as a regular at New York Comedy Club and Gotham. You've heard her as the host of the Shady Shit Podcast on Dear Media. Casey has also been featured on Gotham Comedy Live, Lifetime, Tidal's No Small Talk Series and in a Monistat commercial you can only find online. Her debut album "Son of a Barb" hit number one on the iTunes charts and can be streamed on Spotify and Pandora. She recently wrote and starred in a one woman show called "Casey Balsham Does a Thing" and was the lead in the off Broadway musical, HA! In between Instagram breaks, Casey is working on her second solo show and writing a musical with her writing partner, Bradley Beahan. She hopes to keep adding credits to and rewriting her bio until the end of time.

April 8th, 2023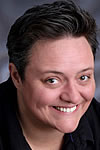 Jess Miller (Co-Headliner) Using her own life as her bedrock, Jess has built an act that shows the humor in every aspect of life. Her fresh and friendly presence on stage makes her appealing to audience members from every walk of life. Her quick wit, ability to connect with the crowd and her on-the-fly creativity enables her to manipulate her material from an "every day girl" to brash and bawdy and back seemingly effortlessly. Her brand of comedy is a brilliant and fluid creation unto itself and it never fails to fill the seats wherever she appears. Jess has performed at the Women in Comedy Festival, Boston Comedy Chicks, won the Ladies Room Comedy Festival, was a finalist at the Devil Cup Comedy Festival, Big Pine Comedy Festival, She Devil Contest and has worked all over the country at clubs such as Caroline's, Broadway Comedy Club, Crackers, Off-the-Hook, Funnybone, The Coming Strip, The Punchline, Laugh's Unlimited, The Comedy Factory Hollywood and many more. She recently headlined The No Nuts Comedy Tour which toured the country. Jess ran a wildly successful monthly show called The "OMG! It's Only Wednesday?" Comedy Show at the Hu Ke Lau in Chicopee, Mass before the venue permanently closed then turned the show into a pop up comedy club to collect toys for foster kids. Since diving into comedy, Jess has helped raise nearly $500,000 for non-profits, groups and individuals with her FunnyRaising Comedy Shows, including her Annual Toy Drive for Foster Kids and Art Kits for Foster Kids which has brought in almost $100,000 worth of toys. She facilitates of an anonymous group of individuals on a private Facebook group page called "The Kind Squad" whose mission is to perform small acts of kindness for people around their community and in the world. Prior to winning The Ladies Room Comedy Festival in 2021, the only contest Jess had won was a karaoke contest against a 9 year old in which she had to sing "My Life Will Go On." While Jess considers herself a relatively humble person and a good sport, she admits it was challenging not to gloat in front of a 9 year old, but managed to hold her jubilation in until she reached her car in the mall parking lot. From host to headliner, Jess Miller will have you belly laughing from the moment the show starts!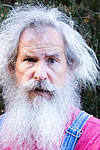 Rodney Norman (Co-Headliner) If you have been on social media you have seen his face. His videos have garnered millions of views worldwide and his style (or lack thereof) is catching on. Honest and unassuming, his humor will catch you off guard and leave you laughing days later. Rodney Norman is more than an entertainer, he is an experience. Winner of the Rhode Island Comedy Festival. Featured in the Boston Comedy Festival.
May 6th, 2023

Carl Yard (Co-Headliner) is originally from the Caribbean island Barbados. Carl's comedy career started in the early 90s on the Boston Comedy scene . " My original plan when I first came to America was to get an education in computer science and return to Barbados" But that all changed when Carl walked into Stitches Comedy Club on Commonwealth Ave in Boston. That night Carl signed up , got on stage and rocked the house." it was all nervous energy that night" . " Next week I went back brimming with confidence and fell flat on my face" Carl Yard is now one of the top Comics touring the USA today. Carl Yard has been featured on HBO and was the opening act for The Aretha Franklin New England tour. Carl's high energy act snatches people out of there seats and brings them into his comedy world . Which he describes as comedy with a touch of spice . We dear you not to have a fun time with this gem of the Caribbean.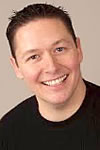 Ace Aceto (Co-Headliner) With his instantly likable stage presence, and ability to walk the line between innocent boy-next-door and biting edge comic, Ace Aceto takes his audiences on a hysterical ride, performing dead on impressions of Casey Kasem, Gilbert Gottfried, Bobcat Goldthwait, and Peter & Stewie Griffin. Throughout his shows, you never know what will come out of his mouth next, as he plows through hot topics like religion & dating, saying what most folks think, but are afraid to say. Ace Aceto has worked with such comic luminaries as Jeff Dunham, Jim Breuer, Jim Gaffigan, Brian Regan, Kevin Meany, Jon Stewart, Dom Irerra, and Lewis Black (just to name a few). Ace has also opened for such acts as Huey Lewis & The News, Luther Vandross, and Herb Reed & The Platters. Ace continues to be an audience favorite, headlining such clubs as The Comedy Connections in Providence, RI and Portland, ME, Catch a Rising Star, The Comedy Factory, Joker's Wild, and Comix at Foxwoods Casino (just to name a few!) He is a member of Toastmasters and is currently developing several motivational programs.
June 24th, 2023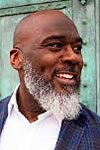 Mike Geeter (Headliner) As an Ivy League dropout and community college graduate from Pontiac, MI, Mike brings a pointed look at life, family, and relationships that few others can…or should. From his upbringing in a family with 17 children to discussing his life as a father, Mike's comedy is jagged wit mixed with a smooth delivery. Mike has worked in some of the finest comedy venues in the country to work with mainstream comedians as Kevin Hart, Hannibal Burress, Jim Norton, Artie Lange, Rickey Smiley, and Natasha Leggero to name a few. Mike was featured on Hulu and Fox Television's comedy showcase "Laughs" (Season 1) and the Detroit episode of "Kevin Hart Presents: Hart Of The City 2" on Comedy Central (Season 2).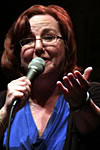 Sandy Ehlers (Featured) was born and raised in Hoboken, New Jersey. A twelve-year comedy veteran, Sandy has performed stand-up at many of New York City's major clubs, such as Gotham Comedy Club, New York Comedy Club, Broadway Comedy Club, and The Comic Strip. Sandy's comedy journey began with an appearance on ABC's The View with Joy Behar in 2003. She has studied Improv at Upright Citizens Brigade in NYC. She was a student of Kendall Cornell's female clown troop and performed for a Cirque de Soleil cast party in NYC at the Brazilian "Club Pacha" in NYC. Sandy studied two years acting with Joanna Beckson Studios in Manhattan and was selected by the late Albert Maysles to be spotlighted in a weight-loss commercial which was directed by his production company. Sandy does a lot of work for charity organizations and donates her time in comedy performances for projects such as Memorial Sloan-Kettering Cancer Center comedy shows once a month, Wounded Warrior Shows twice a year, and Gilda's Club venues in New York as well as her home state of New Jersey. She believes in giving back and she believes that laughter is the best medicine and she lives it every day of her life.