Artists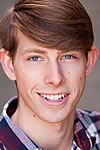 Dalton Bertolone (Player) Playhouse on Park: Tribe HAIR; Sierra Repertory Theater: Mark A CHORUS LINE; The New London Barn: Action WEST SIDE STORY; Utah Festival of Opera: Finch NEWSIES, Sweep MARY POPPINS; Connecticut Repertory Theater: Big Deal WEST SIDE STORY; Arizona Broadway Theater: Ensemble ELF; Norwegian Cruise Line: Lyle FOOTLOOSE, Dance Captain ELEMENTS, Lead Vocalist REGENT MARINER. Dalton would like to dedicate his performance to his brother Tyler. The Hartt School BFA '17. www.daltonbertolone.com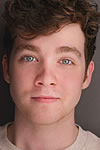 Ryan Byrne (Theo/Player) Playhouse on Park debut! Opera San Jose: Geetar/Riff u/s WEST SIDE STORY; Clear Space Theatre: Emcee CABARET, Chantal LA CAGE AUX FOLLES, Riff Raff THE ROCKY HORROR PICTURE SHOW; Syracuse Stage: Swing BEAUTY & THE BEAST; Goodman Theatre: Peter Cratchit A CHRISTMAS CAROL; Syracuse Drama: Bobby A CHORUS LINE, Burrs THE WILD PARTY, Seymour Krelborn LITTLE SHOP OF HORRORS. Syracuse University Musical Theatre '20. Special thanks to Ken, Margi, Zach, and Alyssa @bretadamsacting, and my family! @ryan_byrnee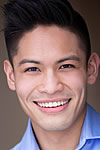 Shannon Cheong (Pippin) Playhouse on Park debut! Reagle Music Theatre: NICK JR LIVE! MOVE TO THE MUSIC, ANYTHING GOES, THE MUSIC MAN; Arlington Friends of the Drama: LEGALLY BLONDE. Shannon is a recent graduate of Village Nation in Sydney, Australia. Much love to Chris, his family, Renee, Joe and their team at About Artists Agency. Graduate of the Boston Conservatory '18, Berklee College of Music '16. ig: Shazzlerezz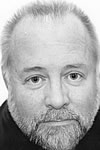 Gene Choquette (Charlemagne) Playhouse on Park debut! Circle in the Square: Donny AMERICAN BUFFALO, John Proctor THE CRUCIBLE; K&E: Sam Byck ASSASSINS, Herr Schultz CABARET; Opera House Players: Nostradamus SOMETHING ROTTEN!, King Arthur SPAMALOT, Henry Higgins MY FAIR LADY, Callahan LEGALLY BLONDE; Unity House: Otto Frank THE DIARY OF ANNE FRANK, Fagin OLIVER!; Theatre Guild of Hampden: Oliver Warbucks ANNIE, Ben Stone FOLLIES; Exit7: Pilate JESUS CHRIST SUPERSTAR; J- ART: Mendel FALSETTOLAND; Ghost Light: Uncle Peck HOW I LEARNED TO DRIVE. BFA Drama-NYU Tisch. This one's for Ellie!!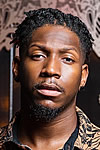 Leyland Cockerl-Patrick (Player) Playhouse on Park: Benny IN THE HEIGHTS. Leyland can't wait to show off his dancing and movement skills. "Being surrounded by the talent that the audience is going to see is CRAZY!!! Break legs everyone! The audience is in for a serious treat!!!"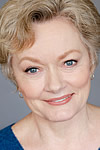 SuEllen Estey* (Berthe) Playhouse on Park debut! Broadway: Vivian Beaumont Theatre: US Mrs. Higgins MY FAIR LADY; Circle in the Square: Beggar Woman SWEENEY TODD; Neue Flora Theatre: Mme. Giry PHANTOM OF THE OPERA; St. James Theatre: Charity Barnum/Jenny Lind BARNUM; Music Box Theater: Melissa Frake STATE FAIR; Regional: Alley Theatre: Mrs. Eynsford Hill PYGMALION; Arena Stag: Yvonne SUNDAY IN THE PARK WITH GEORGE; Pittsburgh Civic Light Opera: Sally Durant FOLLIES; Northern Stage: Fraulein Schneider CABARET, Sister Aloysius DOUBT. Film: "THE BATHROOMS ARE COMING". Thank you, Penny. www.SuEllenEstey.com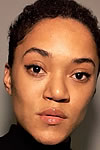 Teagan La'Shay (Player/US Leading Player) Playhouse on Park debut! Getup Stage Company: Mimi RENT; Western Connecticut State University: Mopsa HEAD OVER HEELS; Naugatuck Valley Community College: Natalie NEXT TO NORMAL, Jenny/Lisa MR. BURNS: A POST ELECTRIC PLAY; Square Foot Theatre Company: Katherine NEWSIES. Teagan is currently a junior transfer BFA musical theatre major at Western Connecticut State University. She would like to thank her family, friends, professors and God for helping her grow as an artist. Instagram: @teaganlashay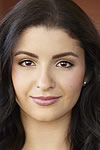 Juliana Lamia (Catherine/Player) Playhouse on Park debut! High Street Arts Center: Diana Morales/Dance Captain A CHORUS LINE; Texas State University: Adult Women SPRING AWAKENING, Whitney A PIECE OF MY HEART, Gypsy/Dance Captain THE HUNCHBACK OF NOTRE DAME, Swing/Dance Captain CABARET. Juliana is a proud alum of Texas State's BFA Musical Theatre program. Thanks to Mom, Dad, Nick, family, friends, and ATB for their support. Enjoy the show!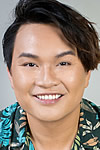 Thao Nguyen (Leading Player) Playhouse on Park: Mary Sunshine CHICAGO, Herman/2 Ladies CABARET; Off Broadway/Regional: Musical Theatre Factory: Matsunaga TROPICAL ANGELS; Theatre Alliance: Thuy MISS SAIGON; Cape Fear Regional Theatre: Donkey SHREK, Benedict THE UNOFFICIAL BRIDGERTON MUSICAL; Hartford Opera Theatre: Chris FORTUNE'S CHILDREN. Film: "Nemesis Eterna" (2022). TV: She-Hulk MCU (2022). Nguyen is represented by The Brock Agency for Film/TV/Commercial. Follow @thetaoofThao on all social media and www.thaotnguyen.com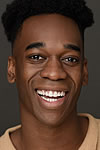 Oleode Oshotse (Player) Playhouse on Park debut! Stages Repertory Theatre; The Queensbury Theatre; The Barter Theatre; The Arts Center of Coastal Carolina; The Metropolitan Opera House; Lyric Opera: FIRE SHUT UP IN MY BONES. Oleode is from Houston, Texas based in New York City. God is good! Instagram: @Oleode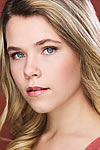 Stephanie Reuning-Scherer (Player) Playhouse on Park debut! University of Michigan Basement Arts: Marcy DOGFIGHT; West Hartford Summer Arts Festival: Sophie MAMMA MIA, Elle Woods LEGALLY BLONDE; Conard High School: Jo March LITTLE WOMEN, Janet Van de Graaff THE DROWSY CHAPERONE. Stephanie is a rising sophomore musical theatre major at the University of Michigan and is delighted to be performing in her hometown. She wants to thank her family, her teachers, and her friends at Playhouse on Park!  IG: @stephreunsch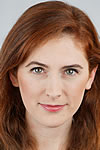 Kristen Schoen-René (Player) Playhouse on Park debut! Radio City Rockette; The Metropolitan Opera: Dancer THE MERRY WIDOW; NETworks National Tour: YOUNG FRANKENSTEIN; Ogunquit Playhouse and The Gateway: Chastity ANYTHING GOES, YOUNG FRANKENSTEIN; North Shore Music Theatre: SPAMALOT; Theatre by the Sea: Annie CHICAGO, MAMMA MIA; Arrow Rock Lyceum: WILL ROGERS FOLLIES. Ailey/Fordham BFA. This Connecticut native's favorite role is Mom to Beckett and Quentin. Thank you to BMC and our village for this magic! I love BBQ.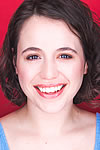 Julia Solecki (Player) Playhouse on Park debut! Peregrine Theatre Ensemble: Helga CABARET, Tribe Member HAIR; Earthstone Theatre Company: Saturninus TITUS ANDRONICUS, Bosola THE DUCHESS OF MALFI. Julia is a graduate of Boston Conservatory at Berklee where she studied Musical Theatre. Special thanks to Eric Larivee, mom, grammy, family, and friends for all their support!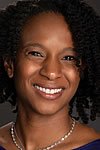 Rae Janeil Sutherland (Player) Playhouse on Park: The Lady THE SCOTTSBORO BOYS; Brookfield Theatre for the Arts: Levora Verona DISASTER!; The Warner Theater: Mama/Ens DOGFIGHT; Ivoryton Playhouse: Rosie CABARET; Fairfield Center Stage: Michelle DREAMGIRLS; Downtown Cabaret Theatre: Bebe A CHORUS LINE. Rae is excited to be back on the stage at Playhouse on Park and would like to thank everyone who continues to support her on this journey and who add to her tapestry.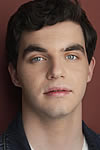 Brad Weatherford (Lewis/Player) Playhouse on Park debut! The Argyle Theatre: PUNK ROCK GIRL (World Premiere); The Palace Theatre: Eddie MAMMA MIA, Principal Dancer QUEEN OF THE NIGHT; Casa Manana: John Quincy Adams BLOODY BLOODY ANDREW JACKSON, CHILDREN OF EDEN; Garland Summer Musicals: Sonny Latierri GREASE, Diesel WEST SIDE STORY. Huge thanks to Jim Keith and the MTA family. www.bradweatherford.com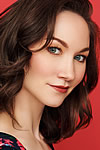 Kate Wesler* (Fastrada) Playhouse on Park debut! Thrilled to be back with this show. Broadway National Tours: Fastrada PIPPIN, Roxie CHICAGO; Off-Broadway: Marta HARMONY; Regionally: Paper Mill Playhouse: THE PRODUCERS; Westchester Broadway Theatre: AN AMERICAN IN PARIS; Music Theatre Wichita: 42ND STREET, Maltz Jupiter Theatre, among others; TV/Film: THE MARVELOUS MRS. MAISEL, BULL, BILLIONS, and more. CCM Grad. AEA, SAG-AFTRA, and AGMA member. Love to my family. Thanks to Sean and all at Playhouse on Park. Visit Katewesler.com. @kate.wesler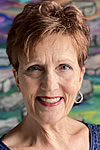 Darlene Zoller (Director/Choreographer) is the Co-Founder and Co-Artistic Director of Playhouse on Park in which she has directed NUNSENSE, CHICAGO (Best Director of a Musical/Broadway World,) and SWINGING ON A STAR and choreographed SCOTTSBORO BOYS, A CHORUS LINE and CABARET.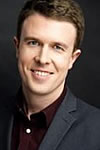 Colin Britt (Music Director) Playhouse on Park, most recently in their productions of Cabaret, Chicago (for which he and Darlene Zoller won the 2011 CT Broadway World Award for Best Direction), Company, and The Last Five Years. Other musical direction credits include Singin' in the Rain, Tommy, Fiddler on the Roof, The Scarlet Pimpernel, Joseph and the Amazing…, and Sweeney Todd.
*Appears courtesy of Actors Equity, the professional union for actors and stage managers.