Artists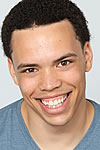 Marcus Canada (Nomax) Playhouse on Park Debut! Porchlight Music Theatre: Soloist NEW FACES SING BROADWAY 1961; Music Theater Works: MAMMA MIA!; Lyric Theater of Oklahoma: BRIGHT STAR, THE ROCKY HORROR SHOW; Divergence Theater Company: Schroeder YOU'RE A GOOD MAN CHARLIE BROWN. Thanks to friends, family, and Becky at Kreativ Artists for your support. Oklahoma City University BM in Musical Theater. marcusrcanada.com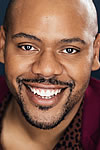 Arnold Harper II (Eat Moe) Playhouse on Park Debut! Arnold is ecstatic to be back on stage with such an amazing cast. Favorite credits: ACT of CT: Fred SMOKEY JOE'S CAFE, Audrey II / Ronnette LITTLE SHOP OF HORRORS; Ogunquit Playhouse: Simon Sr. Kinky Boots, Eat Moe FIVE GUYS NAMED MOE. He wants to thank his family and friends for their support! Such a blessing to be back! Hope y'all enjoy! IG: @arnoldharperii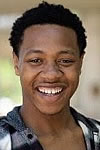 Jacquez Linder-Long (Four Eyed Moe) Previous Playhouse on Park credits: Jack INTO THE WOODS, Jacquez SHAKESPEARE FOR KIDS; MUNY: Ensemble ANNIE; Other credits include Paul KISS ME KATE; Sky Masterson GUYS & DOLLS; Bernardo WEST SIDE; Curtis SISTER ACT; Singer/Azdak CAUCASIAN CHALK CIRCLE; Tom ACTUALLY. Lead Vocalist/ Performer with AVERY SOMMERS. Jacquez graduated from Dreyfoos School of the Arts in WPB, FL. He would like to thank God and his family for their support, and he is truly Blessed to be back working a dream show. Peter 4:10.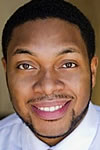 Darren Lorenzo* (Big Moe) Playhouse on Park Debut! From Atlanta, he received his B.A. in Mass Communications at Clark Atlanta University. Lorenzo has appeared in productions on Cruise Ships, Vegas, off-Broadway, Broadway, National, and International touring of the following productions: Quartet Leader AFTER MIDNIGHT, Headliner VEGAS THE SHOW, Professor Callahan LEGALLY BLONDE, DJ Monty SATURDAY NIGHT FEVER, Maurice MADAGASCAR, Ken/Adrian SMOKEY JOES CAFÉ, ensemble NO STRINGS, Leading Player FOSSE, Hud Hair, Donnie Dulce TONY AND TINA'S WEDDING, Agwe ONCE ON THIS ISLAND. Success is only an arm's length away.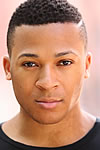 Devin Price* (Little Moe) Playhouse on Park Debut! Credits Include: 2nd National Tour MOTOWN THE MUSICAL; Regional: Victor SMOKEY JOE'S CAFE, Ogunquit Playhouse KINKY BOOTS, PRISCILLA QUEEN OF THE DESERT, Judah JOSEPH, Wailin' Joe MEMPHIS. Many thanks to my Husband, family and friends and the About Artists Agency team for continued support.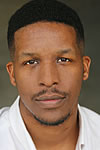 Josh Walker (No Moe) Playhouse on Park Debut! NJ/NY actor, composer and artist. Some of his past favorite roles include: Tom Collins RENT 20th Anniversary National Tour; Hanschen SPRING AWAKENING; Mitch Mahoney 25 TH ANNUAL PUTNAM COUNTY SPELLING BEE; Samuel PIRATES OF PENZANCE. He also has gotten the opportunity to perform his original MT work at Rockwood Music Hall. Blessed to be surrounded by artists & creatives once again. Dedicating this show to all those lost in the past year due to Covid & police brutality!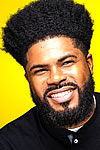 Garth West (Swing) Playhouse on Park Debut! Born, raised and performing on stage with various local and community theater companies throughout Connecticut. Recent credits: Little Theater of Manchester: Man 1 SONGS FOR A NEW WORLD; Axelrod Performing Arts Center in New Jersey: Ensemble RAGTIME; Burgdoff Center of the Arts in New Jersey: Eat Moe FIVE GUYS NAMED MOE, BroadwayCares Equity Fights AIDS 32nd Annual Easter Bonnet Competition 2018; Priscilla Beach Theater in Massachusetts: Rocky DAMN YANKEES.