SATURDAY, APRIL 30, 2022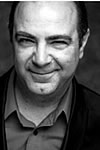 MARK SCALIA (Co-Headliner)
Mark has been a comedy favorite with audiences for over 30 years. From comedy clubs to Comedy Central, cable programs to hosting live events, he has entertained tens of thousands of people across the US and Canada. His material is funny, insightful and personable. He is able to craft his sets to include all ages. Mark has performed in many comedy festivals including Boston, Seattle, and New Orleans. He is the proud founder and host of the Salem Comedy & Spirits Festival, an annual event that brings a variety of talented comedians from across the US to historic Salem, MA.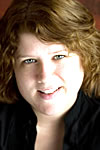 CAROLYN PLUMMER (Co-Headliner)
Carolyn has worked all over New England and beyond from small towns to large cities. She makes the average seem hilarious and larger than life and leaves audiences hysterically shaking heads in agreement with her assessment that the world is indeed a very funny place.