Cast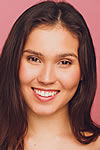 Nadezhda Amé (Jane, Miss De Bourgh) Playhouse on Park Debut! Hanesbrands Theatre: Florence POOF!, Olga FAIRYTALE LIVES...; University of North Carolina School of the Arts BFA Theatre, New World School of the Arts graduate.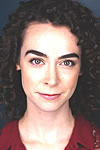 Jane Bradley (Mr. Bingley, Mary): Previous shows at Playhouse on Park: Gwendolen THE IMPORTANCE OF BEING EARNEST; Bryant Park Shakespeare: Hamlet HAMLET, Rosalind AS YOU LIKE IT; Shakespeare in the Parking Lot: Portia MERCHANT OF VENICE,  Emilia OTHELLO; La MaMa: Mary Shelley PHANTASMAGORIA, Brooke I'M BLEEDING ALL OVER THE PLACE. Additional NYC credits at Clubbed Thumb, JACK, The Kitchen. TV/Film: BULL, THE DREAMER (winner: Best Comedy @ LA Shorts Fest), multiple national commercials. Jane trained at LAMDA.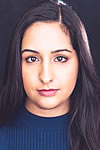 Kimberly Chatterjee* (Lizzy) Playhouse on Park Debut! Wheelhouse Theater Company: Sonia LIFE SUCKS; Primary Stages: Lydia/Lady Catherine PRIDE & PREJUDICE; Classical Theatre of Harlem: Miranda THE TEMPEST; The Wilma: Connie DANCE NATION; The Guthrie: Poppy NOISES OFF; Hudson Valley Shakespeare Festival: Amiens AS YOU LIKE IT, Lady Macbeth MACBETH, Juliet MEASURE FOR MEASURE. Television: HBO's HIGH MAINTENANCE. Kimberly trained at NYU's New Studio on Broadway and the Royal Academy of Dramatic Art. www.KimberlyChatterjee.com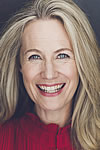 Maia Guest* (Mrs. Bennet, Servants) Playhouse on Park Debut!  Hudson Valley Shakespeare: Feste TWELFTH NIGHT (aired on PBS), Julia THE RIVALS, Phoebe AS YOU LIKE IT, Don Juan MUCH ADO ABOUT NOTHING, Dionyza PERICLES; Geva: Mother A CHRISTMAS STORY; Capital Rep: Mina DRACULA; World's End Theater: Arkadina THE SEAGULL, Millamant WAY OF THE WORLD.  Television: Netflix: GRANITE FLATS; VH1: ILL-USTRATED, BBC: OVER HERE; Lifetime: MISSING SISTER. Training: Central School of Speech and Drama, London. Film: MY MOTHER IS A FISH.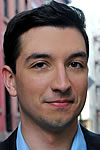 Matthew Krob (Mr. Collins, Wickham, Miss Bingley) Playhouse on Park Debut! Off- Broadway: THE OFFICE, A MUSICAL PARODY!; StageAround Tokyo: Officer Krupke WEST SIDE STORY;  US National Tour: GladHand WEST SIDE STORY; Barrington Stage Co.: Muleteer MAN OF LA MANCHA; St. Pete Opera: Ewart Dunlop THE MUSIC MAN.  Please visit www.MatthewKrob.webs.com and follow @krobsinger for more!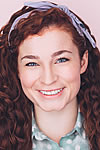 Kelly Letourneau (Lydia, Lady Catherine) Playhouse on Park Debut! HERE Arts: Hank THE APPLE BOYS; Tiltyard: Hermia/Starveling MIDSUMMER; Roxy Regional Theatre: Ruby DAMES AT SEA, Penny HAIRSPRAY; ArtsPower Nat'l Touring: Laura LAURA INGALLS WILDER. Proud graduate of NYU/Tisch School of the Arts New Studio on Broadway, RADA, and Fiasco Theater's 6-Week Conservatory. www.kellyletourneau.com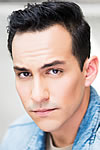 Nicholas Robert Ortiz (Mr. Darcy) Playhouse on Park Debut! San Antonio, Texas native now residing in New York City. He received his BFA in Acting from Texas State University. You can follow him on Instagram @Nickzitro or visit his website www.nicholasrortiz.com for more information.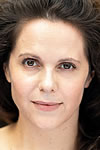 Sophie Sorensen (Charlotte Lucas, Mr. Bennet) Playhouse On Park Debut! Born in England, raised in Stockholm.  The Tank: THE RUSSIAN AND THE JEW; FringeNYC: The Report opposite Michael Countryman; Axial Theatre: Kristine A DOLL'S HOUSE; Eve Best's workshop: Olga THREE SISTERS.  Sophie is the voice of the Beatles Channel on Sirius XM.  Graduate of American Academy of Dramatic Arts. Studied with Michael Howard.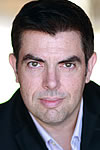 JASON O'CONNELL (Director) is a director, writer and actor. His directing credits include PRIDE AND PREJUDICE (Syracuse Stage), A MIDSUMMER NIGHT'S DREAM (Hudson Valley Shakespeare Festival), THE COMPLETE WORKS OF WILLIAM SHAKESPEARE (ABRIDGED) (Texas Shakespeare Festival), AN IDEAL HUSBAND (Phoenix Theatre Ensemble, NYC), DANCES WITH PITCHFORKS (Joe's Pub and Upright Citizen's Brigade, NYC) and small-cast, all-female productions of both MIDSUMMER and HAMLET in New York. Jason also directed his own co-adaptation (with Brenda Withers) of Edmond Rostand's CYRANO at Fort Worth's Amphibian Stage. The play was done in a co-production between Hudson Valley Shakespeare Festival and Two River Theater Company with Jason in the title role.
As an actor, Jason most recently appeared in Judgement Day at Park Avenue Armory. Jason's Off-Broadway credits include PRIDE AND PREJUDICE at Primary Stages, A MIDSUMMER NIGHT'S DREAM at The Pearl, THE SEAGULL FOR BEDLAM, SENSE AND SENSIBILITY at the Gym at Judson, HAPPY BIRTHDAY, WANDA JUNE for Wheelhouse Theater, and THE SAINTLINESS OF MARGERY KEMPE at The Duke on 42nd St. He won the 2014 New York Innovative Theatre award for Outstanding Lead Actor for his work as the title character in DON JUAN IN HELL (also cited as one of the year's best performances by The Wall Street Journal).