Cast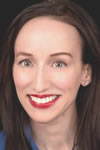 Krista Lucas (Mama) Playhouse on Park debut! Recent credits include: Little Theatre of Manchester: Lexie THE DIXIE SWIM CLUB; Ivoryton Playhouse: Hilary St. George GUESS WHO'S COMING TO DINNER. She's also performed with Theatre Guild Simsbury. Visit www.kristalucas.com for information about upcoming performances.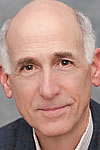 Mitch Greenberg* (Mordechai) Playhouse on Park Debut! Born in Brooklyn, Mitch studied with Sanford Meisner, William Esper & Uta Hagen. A working actor for 45 years, he reprises this role 21 years after first playing it (he had to "grey up" back then!). Broadway: a dozen plays & musicals, as many characters; Off-Broadway: ditto. He's performed in half the states of the Union, under every contract available to Union (the other kind) actors; film & TV, too.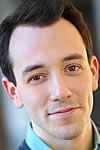 Alex Rafala (Duvid) Playhouse on Park: Billy Bibbit ONE FLEW OVER THE CUCKOO'S NEST, Peter Van Daan THE DIARY OF ANNE FRANK; ArtsPower National Touring Theatre: Vati MY HEART IN A SUITCASE; Wild Project: Lenny Bruce HERE TO RECRUIT YOU; Hudson Guild Theater: Chris SOLDIERS AND OTHER LIVING THINGS; Target Margin Theater: Chuck THE ICEMAN COMETH LAB (ACT 2); Lyra Theater: Givola/Bowl/Goodwill THE RESISTIBLE RISE OF ARTURO UI; Film: THE HISTORY OF METAL AND HORROR featuring Michael Berryman. @alex.rafala www.alexrafala.com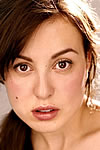 Katharina Schmidt (Lusia) Playhouse on Park Debut! Edinburgh Fringe Festival: Ensemble THE AMERICAN FAMILY [DEVISED]; Lenfest Center for the Arts: Rachel CHINESE OPERA AND A MODERN DRAMA, Woman of Corinth MEDEA; The Secret Theatre: Ms Gamboa BRIAN'S POEMS; The WorkShop Theater: Elsie ICE FRONT;  Bucknell University: Elizabeth Bennet PRIDE & PREJUDICE, Kitty Oppenheimer THE LOVE SONG OF J. ROBERT OPPENHEIMER. Theater Major.  IG: @katerpilars  ~*~  vimeo.com/KatharinaSchmidt ~*~ IMDB: Katharina Schmidt (VIII)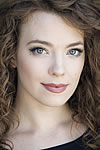 Laura Sudduth* (Rose) Playhouse on Park Debut! Broadway: Julie u/s Madame de Tourvel, Cecile, Emilie LES LIAISONS DANGEREUSES; Arkansas Repertory: Della THE GIFT OF THE MAGI (world premiere); The Coterie Theatre: Marcia THE OUTSIDERS; Pacific Opera Theatre: Anne A LITTLE NIGHT MUSIC; Summer Repertory Theatre (CA): Sandy THE PRIME OF MISS JEAN BRODIE and Vibrata A FUNNY THING…FORUM; Film/TV: Cindy THE MARVELOUS MRS. MAISEL.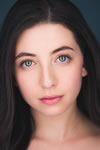 Julia Tolchin (Hannah) Playhouse on Park Debut! Shetler Theater: Claire BFF; Robert Moss Theater: Mary Tilford THE CHILDREN'S HOUR; Playwrights Horizons Downtown: Sonya UNCLE VANYA. Julia earned her BFA from NYU Tisch and is currently a member of The 68 Cent Crew Theater Company.