WEDNESDAY, NOVEMBER 27, 2019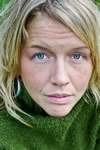 ERIN HARKES
(Co-Headliner)
It's hard to say exactly what Erin Harkes is. She's a singer/songwriter. She's a full time musician. She's also a part time standup comedian. Whatever she is doing she is doing it on stage!  
Erin began writing her own songs at age 19 and has released four albums of original material since then. Her first CD was aptly titled "Bar Napkins and Magic Markers" due to the crude way the lyrics were jotted down during her college years. 
After years of being told she was funny, on and off stage, in 2012 Erin decided to try her hand at standup comedy. Having found great comfort in front of an audience she was able to make this transition smoothly. In a very short amount of time she achieved much local success and has since performed nearly every major club in NYC and in Toronto and Montreal. She is also a regular feature at Funny Bone Comedy Clubs across the country. 
Erin likes to say that music is her spouse and comedy is her mistress. She tries to give them equal amounts of love and attention. Whether singing songs or telling jokes, Erin commands attention every time she steps foot on stage.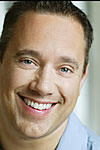 BOB DIBUONO
(Co-Headliner)
Bob DiBuono has established himself as one of the most dynamic acts on stage. With a sarcastic and edgy wit coupled with a high energy and animated delivery, he exposes the absurdities in life, his family and the social conscious. The versatility of being able to go in and out of original characters along with dead-on impersonations heightens this unique act!! Bob DiBuono just appeared on GOTHAM LIVE ON AXS TV and has also been seen on MTV, E!, CNN, FOX'S RED EYE, GOOD DAY NY, OPIE AND ANTHONY and BOB AND TOM radio. He was a regular on the JIM BREUER Show on SIRIUS and has been seen in numerous TV commercials. Bob currently is based out of NYC and headlines around the country.