Online Events
During these dark and scary times of COVID-19 we are so sad that we cannot produce work and bring you into the Playhouse to enjoy our productions and programs. Until then, we are working on a handful of online events and activities for you to enjoy from home. We all need something to look forward to and hopefully one or more of these give you enjoyment in the safety of your own home. Stay safe, stay healthy and when you have time, check in and let us know how you are doing and what you are doing to get through these difficult times.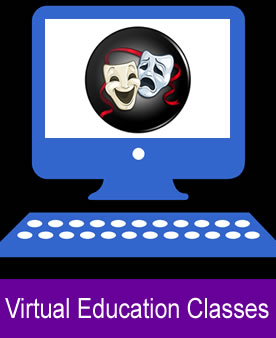 Two programs will be offered via our Playhouse Theatre Academy, starting in May.
VIRTUAL THEATER CLUB
Join us for Zoom-based theatre classes! These classes are FREE!*

PLAYDATES (Ages 5-8) Tuesdays & Thursdays 3:00pm - 4:00pm (starting May 19 for two weeks)
Have a play date with us! Develop theatre and literacy skills with a different book each week. Bring the story to life with crafts and movement activities! Instructors: Tori Mooney and Hillary Ekwall

BOOKED IT! (Ages 9-12) Fridays 3:00pm (starting May 22 for two weeks) This two-week video series helps develop theatre skills with activities based on Charlie and the Chocolate Factory. Featuring a special guest - an actor from the national tour!
Instructor: Thomas Beebe

PLAYWRITING (Ages 12-15) Tuesdays & Thursdays 4:30pm - 5:30pm (starting May 19 for two weeks with a Friday session Week 2)

Create an original short play, complete with your own characters, dialogue, plot, and more! Share your masterpiece on the final day. Drop in for a class or two, or take all five!
Instructors: Kirsten Easton-Hazaa and Elizabeth Simmons

*Suggested donation of $20
Registration Form for Virtual Theater Club
ONLINE SPRING CLASSES
Advanced Young Actors (ages 7-12): Mondays/Wednesdays from 4:30 to 5:30pm EST
Acting for Teens (ages 13-18):
Fridays from 4:30 to 5:30pm EST.
See addditional info on our Spring & Summer Programs page including Registration form.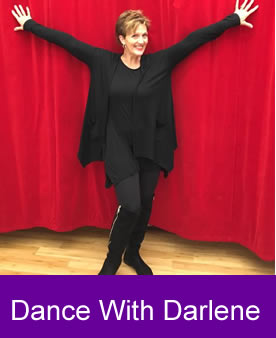 Stuck at home? Â Want to dance? Â Want to exercise?
Our very own Co-Founder/Artistic Director, Darlene Zoller AKA "Mama D" is teaching dance/exercise classes daily on Facebook Live! She confirms the time the evening before on both her Facebook page and the Playhouse's Facebook page (typically noontime - 7 days a week). Â  Â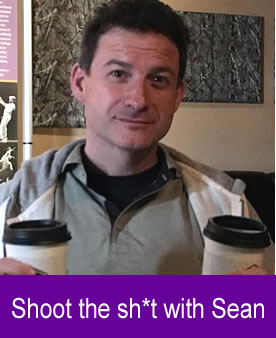 Join Playhouse on Park's Co-Founder and Co-Artistic Director Sean Harris for a weekly chat via Facebook Live. Sean will interact and take questions with those who join him throughout the chat. Get a cup of coffee, sit down on your couch and talk shop!

Join Facebook Live via the Playhouse on Park Theatre Facebook Page - Saturdays at 11am

4/4: A Theatre's Identity (and how that determines everything)
4/11: Casting: Choosing an Ensemble of Actors
4/18: How we Choose a Season
4/25: "Putting It Together"--
How to bring a show from page to stage
5/2: Sean Presents The First (and hopefully only) Annual Post-It Awards. A very subjective award show honoring the most bizarre accomplishments at Playhouse on Park
5/9: Results of the Post-It Awards
5/16: The Staff and Getting to Know These Cool Cats
5/23: Sean SHAVES for the Stage! LIVE!

See Sean Shaves for the Stage fundraiser and learn what Sean Harris is willing to do LIVE for your donations. THANK YOU to all those who donated!

If you miss it - there will be a video on the Playhouse On Park Facebook page. 
---
VIRTUAL OPEN MIC
This is for both participants and spectators! We've had some pretty incredible open mic nights at Playhouse on Park. During any open mic night you may catch actors from the current show, actors from a past production, students from The Hartt School, our staff, audience members, band members, and/or folks from the community jumping up to sing a song. The talent is always mind-blowing.
Since we cannot host an open mic night any time soon, we thought we'd host one online. Our very first "Virtual" Open Mic! Join us as a participator or spectator! Just want to watch? Please do! If you enjoy a particular video, feel free to leave a comment and/or share the video.
Want to sing? We encourage YOU - anyone who is interested - to send us a video of you singing your favorite song. Make sure you include your name, where you are from and if you are connected the Playhouse in any way - how! Actors - if you've performed here before include what show/s! Send your video via a filing sharing site like Google Drive, WeTransfer, Dropbox, etc to info@PlayhouseOnPark.org
---
WHERE ARE THEY NOW?
Join us for a series of interviews that answers the question:
where are they now!
Co-Founders/Co-Artistic Directors Sean Harris and Darlene Zoller will interview cast members from favorite Playhouse on Park productions and Playwrights on Park Curator Sasha Brätt interviews playwrights from past readings in our Playwrights on Park play reading series. Find out what everyone is up to, what they are working on, where they are working, what's happened with the plays, and just enjoy their casual conversations. Check out and subscribe to
Playhouse on Park's "Where are they now?" YouTube Channel
---

PLAY BINGO!
Playhouse Bingo
- how many squares can you cover? Click to go to the Bingo page.
---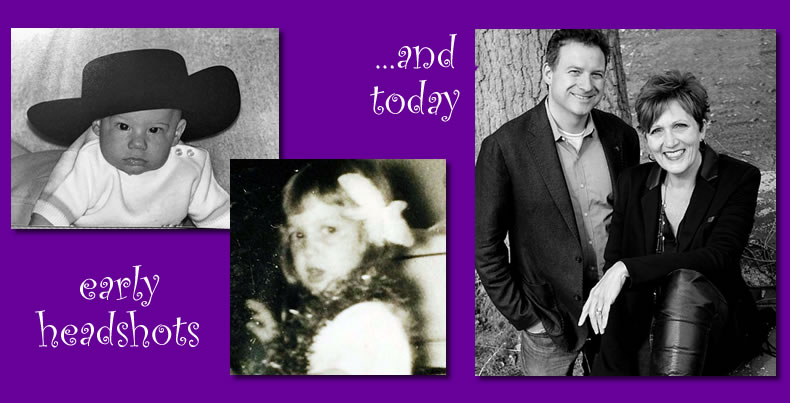 COMING SOON
HE SAID, SHE SAID
Have you ever spent two minutes with our Co-Founders / Co-Artistic Directors Sean Harris and Darlene Zoller? Outside of their passion for theatre and the mission of Playhouse on Park, their opinions pretty much differ in every way! Join them for a series to hear what they think about pretty much everything and anything…