Cast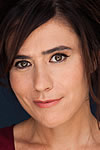 REBECCA HART* (Olympe de Gouges). Playhouse on Park debut! Theaterworks Hartford: Helena, MIDSUMMER A PLAY WITH SONGS (CT Critics Circle Nomination); The Public: Jessie, SWEAT (national tour); Brooklyn Academy of Music: RIMBAUD IN NY; many regional credits including lead roles at the 35th and 36th Humana Festivals. Recent MFA ( NYU Graduate Musical Theatre Writing), 2017 co-recipient of the NY Innovative Theatre Award - Best Original Music, and an Associate Artist with The Civilians. Her album The Magician's Daughter is available now. www.rebeccahart.net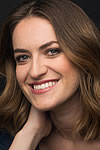 OLIVIA JAMPOL (Charlotte Corday) Playhouse on Park debut! Theatre Row: Lucille GEMINI; The Flea Theater: Meg AJAX, The Woman WOLF IN THE RIVER, Leslie NEIGHBORHOOD 3: REQUISITION OF DOOM; HB Theatre: Roz YOU CAN'T PLAY BARBIES; Ars Nova: V.A. White GOOD MEN WANTED; American Repertory Theater: Marquis de Sade MARAT/SADE, Lysistrata LYSISTRATA. Olivia is a Costa-Rican actor and graduate of Harvard University; she is thrilled to be working with Playhouse and very thankful to her wonderful family and management!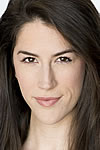 JENNIFER HOLCOMBE (Marie Antoinette) Playhouse on Park debut! Chautauqua Theater Company: Rosalind AS YOU LIKE IT, Grace INTO THE BREECHES; Theatreworks: Beatrice MUCH ADO ABOUT NOTHING; PCPA: Fanny Dashwood SENSE AND SENSIBILITY; Flat Rock Playhouse: Alice SEVEN BRIDES FOR SEVEN BROTHERS, Ensemble/Dance Captain ROCKY HORROR; Counter-Balance Theater: Helen of Troy THE ILIAD: MENIN. MFA in Acting from UC Irvine. Deepest gratitude to my endlessly supportive family and friends. www.jenntheholc.com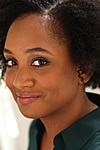 ERIN ROCHÉ* (Marianne Angelle): Playhouse on Park debut!; Ensemble Studio Theatre: Ensemble ASKING FOR TROUBLE; ANT Fest at Ars Nova: Ensemble HOTTENTOTTED; Barrington Stage Company: Kerry KUNSTLER; The Old Globe: Helena ALL'S WELL THAT ENDS WELL, Bianca OTHELLO, Lucetta TWO GENTLEMEN OF VERONA, Cobweb A MIDSUMMER NIGHT'S DREAM, Dorcas THE WINTER'S TALE, Ensemble PYGMALION; Actors Theatre of Louisville: Q HEIST!, Vivian POST WAVE SPECTACULAR; Providence Black Repertory: Blue DONE. Training: BA, Brown University. MFA, Old Globe/University of San Diego.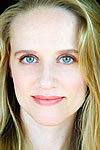 SARAH HARTMANN (Director) is a New York based director, actor, and writer. Upcoming work includes: Dubuque Symphony Orchestra, DIE ZAUBERFLÖTE; Cheyenne Symphony Orchestra: STAR-CROSSED LOVERS: A ROMEO AND JULIET STORY. She is currently the Associate Director of ANASTASIA for both Broadway and the First National Tour. Previous directing credits include: Dubuque Symphony Orchestra: STAR-CROSSED LOVERS: A ROMEO AND JULIET STORY; NYU: MILLENIAL PINK FALCON; (NYU), Shakerbridge Theater: THE HOW AND THE WHY; Chautauqua Theatre Company: her own radio play adaptations of FRANKENSTEIN and DRACULA; Barnard College: SORRY, WRONG NUMBER; UCSB: THE HITCHHIKER; and staged readings at the New School, Tisch School of the Arts, Dramatists Guild, and Barnard College. Assistant directing credits include: 2nd Nat'l Tour: A GENTLEMAN'S GUIDE TO LOVE AND MURDER, HAMLET, PRIVATE LIVES; Hartford Stage/The Old Globe (dir. Darko Tresnjak) KISS ME, KATE; Hartford Stage: Matthew Lopez's World Premiere of REVERBERATION; Charlottesville Opera: THE MARRIAGE OF FIGARO; UCSB: STREETCAR NAMED DESIRE; The Juilliard School: THE MERCHANT OF VENICE, STREET SCENE, ROMEO AND JULIET, ALL'S WELL THAT ENDS WELL, MACBETH, ARMS AND THE MAN. Acting credits include: DSO: Juliet; Shakerbridge Theatre: THE LYONS; Casa Italiana: THE GOLDEN COCKEREL; Ontological/Hysteric Theatre YELLOW ELECTRAS; Oval House Theatre: the title roles in MARIANA PINEDA and ELEKTRA. She spent a year studying at the British American Drama Academy, holds an AB from Barnard College, and an MA from Columbia University.