Cast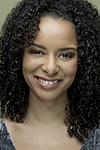 KATYA COLLAZO (Nurse Flinn/Sandra) Playhouse on Park Debut! Theatre: The Kraine Theater NYC: Catherine Donohue THESE SHINING LIVES;Eugene O'Neill Theater Center, Waterford, CT: Lucy DRACULA; Wyoming Theater Festival: Grace THE RESOLUTES; Actors Studio Repertory Company NYC: Negro-Sarah FUNNYHOUSE OF A NEGRO; South Dakota Shakespeare Festival: Perdita THE WINTER'S TALE; Film: CECILIA THE CELIBATE (short), DAPHNE (short), ANTITHESIS (short). Television: DIETLAND. MFA from The Actors Studio Drama School at Pace University. For Mom. www.katyacollazo.com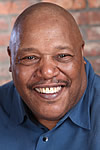 ANDREW R. COOKSEY, JR. (Aide Turkel) Playhouse on Park Debut! Savannah Repertory Theatre: John Prentice Sr. GUESS WHO'S COMING TO DINNER; Roundabout Theatre: Patron THE RITZ; Mill Mountain Theatre: Lucien THE BOYS NEXT DOOR; Theater for the New City: Narcissus BRITANNICUS; The Secret Theatre: Sir Toby Belch TWELFTH NIGHT; Queens Theatre: Reverend Sykes TO KILL A MOCKINGBIRD; The Poets Den Theater: Reverend Chasuble THE IMPORTANCE OF BEING EARNEST.Mr. Cooksey is excited to make his debut here at the Playhouse on Park! www.andrewrcooksey.wixsite.com/arcooksey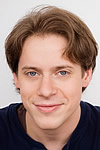 HARRISON GREENE (Anthony Martini) is a Brooklyn-based actor, puppeteer and musician. Playhouse on Park: Lane/Merriman THE IMPORTANCE OF BEING EARNEST, Whit OF MICE AND MEN, 4th Man, METAMORPHOSES. The Tank: Musk/Marx/Kahlo MANUFACTURING MISCHIEF. Off-Broadway: O'Daily THE LAST POET ON MARS. A company member of Chinese Theatre Works (LIC, Queens), he performs traditional Chinese Puppetry, including Shadow Theatre and Budaixi, locally and internationally. Harrison received his BFA in Acting at the University of Connecticut, where he also studied Puppet Arts.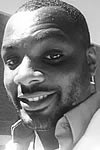 JUSTIN HENRY (Aide Williams) Playhouse on Park Debut! Seven Angels: God ALTAR BOYZ, Willie Green ROCK N' ROLL REDEMPTION; Landmark: Tom Robinson TO KILL A MOCKINGBIRD; Connecticut Theatre Company: Music Director THE COLOR PURPLE, Colehouse Walker Jr. RAGTIME; Levoy: Curtis Jackson SISTER ACT; Haddonfield Plays and Players: Pontius Pilate JESUS CHRIST SUPERSTAR; Northern Lights Music Festival: Imperial Commissioner MADAME BUTTERFLY. Casts and Crutches to the cast and crew. Special thanks to the fans for continued support. Follow my artist IG: @jhenryentertainment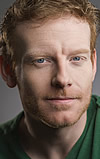 ADAM KEE (Dale Harding) Playhouse on Park Debut! NYC: St. Luke's Theatre/Off-Broadway: Alphonse/Father FRANKENSTEIN, Friedrich LILI MARLENE; Schapiro Theatre: Touchstone AS YOU LIKE IT; 59E59 Theatres: Endicott IN THE HEAT OF THE NIGHT; New Ohio Theatre: Winston PILO FAMILY CIRCUS; Access Theater: Nell Quickly HENRY V; Winnipesaukee Playhouse: Francis Chesney CHARLEY'S AUNT, Walker TWO ROOMS, Tom GLASS MENAGERIE (NH Professional Theatre Award, Best Actor); Broward Stage Door: Quartet MUSIC MAN. MFA Acting, Actors Studio (Member). Additional: AADA, London's Old Vic.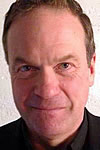 RICK MALONE (Charles Cheswick) Playhouse on Park: Chas Weaver THE TRESTLE AT POPE LICK CREEK; John W. Engeman: R.F. Simpson SINGIN' IN THE RAIN, Bartlett 1776, DA Mara MIRACLE ON 34TH STREET, Krupke WEST SIDE STORY, Harbison SOUTH PACIFIC; Ivoryton Playhouse: Schrank WEST SIDE STORY, Frank Sr. SATURDAY NIGHT FEVER: A MUSICAL, Freddie/Potter IT'S A WONDERFUL LIFE: A LIVE RADIO PLAY; Majestic Theater (MA): Monsignor Riley IRIS.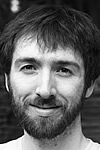 BEN MCLAUGHLIN (Ruckley/Technician) Playhouse on Park: Mr. Marks INTIMATE APPAREL; One-Eyed Jacks Theatre Company: Brighella COMMEDIA DELL'POW!!, Stuart BEYOND THERAPY, Duncan LEADING LADIES; Central Connecticut State University: Parker MURDER FOR HIRE AND OTHER SIMILARLY LIGHT-HEARTED TOPICS OF CONVERSATION, Trigorin THE SEAGULL, Touchstone AS YOU LIKE IT, Jeremiah Talbert/James Talbert THE KENTUCKY CYCLE, Keith BETTY'S SUMMER VACATION. Thanks to Kate, Mother, Father, Sibling, Thom, and Sheila.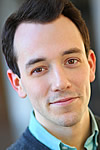 ALEX RAFALA (Billy Bibbit) Playhouse on Park: Peter Van Daan THE DIARY OF ANNE FRANK; ArtsPower National Touring Theatre: Vati MY HEART IN A SUITCASE; Hudson Guild Theater: Chris SOLDIERS AND OTHER LIVING THINGS; Target Margin Theater: Chuck THE ICEMAN COMETH LAB (ACT 2); The Gallery Players: Catesby RICHARD III; Lyra Theater: Givola/Bowl/Goodwill THE RESISTIBLE RISE OF ARTURO UI; Under St. Marks: Kyle DAMASCUS CHRISTOPHANY. B.A. Drama, Minor in Film Studies from the University of Virginia. Instagram: @alex.rafala www.alexrafala.com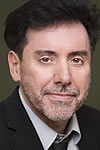 JOHN RAMAINE (Scanlon) Playhouse on Park Debut! NYC: Frog and Peach Theatre Company: Banquo MACBETH;Marvell Repertory: Flykiller SPRING AWAKENING; Studio Tisch NYU: John Wilkes Booth THE CURSE OF BOOTH. Films: STANLEY CUBA, ONLY FEAR OF DEATH, DISCARDED, IN THE FIELD, CONTRITION. Education: American Academy of Dramatic Arts. Special Thanks to Nancy Sellin, Hal Lehrman and Robert Pond. John lives in Brooklyn, New York. Dedicates his performance to his wife, Julie, who continues without reservation, her sacrifice for the dream.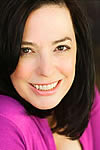 PATRICIA RANDELL* (Nurse Ratched) Playhouse on Park Debut! Manhattan Theatre Club: Melissa DURANG DURANG; Ensemble Studio Theatre: Ginny FOR WHOM THE SOUTHERN BELLE TOLLS, Susan YOU BELONG TO ME; Penguin Rep: Phyllis A STRANGE AND SEPARATE PEOPLE; Peccadillo Theater: Mildred THE LADIES OF THE CORRIDOR; Denver Center: Nancy THIRD; Portland Stage: Ellen THE TAVERN; Alabama Shakespeare: Rachel SEASON'S GREETINGS; Inge Center: Rosemary PICNIC. Television and Film work includes playing Sheila Bair in HBO's TOO BIG TO FAIL, MYSTERIES OF LAURA, L&O and many indie features and shorts.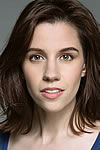 ATHENA REDDY (Candy Starr) Playhouse on Park Debut! Bristol Festival of Ideas: Elizabeth FRANKENSTEIN; Bristol Old Vic Studio: Lady Macbeth MACBETH, Rosalind AS YOU LIKE IT, Ann Radcliffe NORTHANGER ABBEY; Venus-Adonis Fest: The Bride BRIDE OF FRANKENSTEIN - AN EXPERIMENT IN INTMACY; The Onomatopoeia Theatre Co.: Nona DRACULA: BLOODLINES; LI Shakespeare Fest: Maria TWELFTH NIGHT. Athena has an MA in Acting from The Bristol Old Vic Theatre School. She would like to thank her good friend Butch M.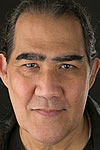 SANTOS* (Chief Bromden) Playhouse on Park Debut! Over the years, Santos has done Stand-up comedy in all the popular comedy clubs in New York City. Off-Broadway Signature Theatre: TWELFTH NIGHT, AUTOMATIC EARTH, THE JUNKIES STOLE THE CLOCK. Film: MY SUPER EX-GIRLFRIEND, SANGRE DE MI SANGRE (Grand Jury Prize Winner at The Sundance Film Festival). TV: THE AFFAIR, LOUIE, THE SOPRANOS, LAW & ORDER: SVU. He is especially proud to be making his CT debut with this wonderful cast/crew and would like to thank his lovely wife for all her support.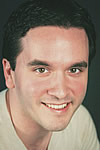 DAVID SIROIS (Dr. Spivey) Playhouse on Park Debut! Selected Theatre Credits: Frederick NOISES OFF, Luther Rosser PARADE, Bill LOBBY HERO, Treat ORPHANS, Roy Cohn ANGELS IN AMERICA, Danny SEXUAL PERVERSITY IN CHICAGO, Brad BROTHERS BECKETT, Chichester Erskine SMASH, Jake ROOMIES, Silvius AS YOU LIKE IT, Marty THE HOUSE OF YES. David has degrees from Broward College, University of Florida, University of Bridgeport and was trained at the New World School of the Arts.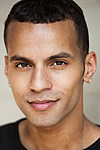 LANCE A. WILLIAMS (Aide Warren) Playhouse on Park Debut! SHOWTIME Pictures: Dealer CITY ON A HILL; Columbia Pictures: Junior EQUALIZER 2; AMS Pictures: Prince PRICE OF FAME; Rival Studios: Leon Abbott AMERICAN FISHTRAP; Polytech High School: Bernardo WEST SIDE STORY; Delaware Ballet: Nutcracker THE NUTCRACKER. Lance currently resides in Massachusetts but will be venturing west to Los Angeles for the 2019 pilot season. Special thanks to Wilfredo & Joshua Alicea for their love and support, and to Richard C. Bailey who showed me how to live truthfully.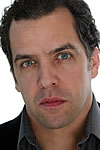 WAYNE WILLINGER* (Randle Patrick McMurphy) Playhouse on Park Debut! Aquilla Theatre tour: Feste TWELFTH NIGHT; Chesapeake Shakespeare Company: Caliban THE TEMPEST, Diamond Louie THE FRONT PAGE, Puck A MIDSUMMER NIGHT'S DREAM; The Drilling Company: Gratiano THE MERCHANT OF VENICE; Children's Theatre Association: Charles Chaplin THE TRAMP; Dixon Place: Charles Bukowski FAREWELL TOUR; Jefferson Market Playhouse: Macbeth MACBETH, Dr. Astrov UNCLE VANYA. Wayne has a MFA in acting from UF and would like to thank Ezra for this opportunity and Claire for support.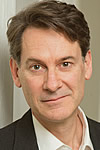 EZRA BARNES (Director) is a director, actor and producer. For Playhouse on Park, he directed last season's DIARY OF ANNE FRANK (Connecticut Critics Circle Award for Outstanding Direction) and played John Barrymore in I HATE HAMLET and multiple characters in THE DINING ROOM. Ezra founded Connecticut's Shakespeare on the Sound and led the company for thirteen seasons, directing productions of A MIDSUMMER NIGHT'S DREAM, AS YOU LIKE IT, MERCHANT OF VENICE, MACBETH, COMEDY OF ERRORS and JULIUS CAESAR. Other directing credits include plays and operas for Shakespeare in the Parking Lot, Allentown Symphony, and Connecticut Grand Opera. He has appeared often Off-Broadway, and is proud to have produced and acted in the US premiere of Fraser Grace's award winning play BREAKFAST WITH MUGABE at the Signature Center, a NY Times Critics Pick that was nominated for Best Play by the Off-B'way Alliance. He has also performed at numerous regional theaters (including Hartford Stage), in film (NOAH, JOSHUA, ONCE MORE WITH FEELING, and the upcoming MOTHERLESS BROOKLYN and UNINTENDED) and on television (ORANGE IS THE NEW BLACK, JESSICA JONES, THE SINNER, LAW & ORDER: SVU, BLUE BLOODS).