Cast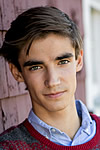 Cole Mathewson (Stanley) Playhouse on Park Debut! Syracuse University: Mr. Antrobus THE SKIN OF OUR TEETH; Pioneer Valley Performing Arts Charter School: Seymour LITTLE SHOP OF HORRORS; Theater-by-the-Sea: Kurt SOUND OF MUSIC. Cole is currently a rising junior Musical Theater Major at Syracuse University. He will be studying in London for a semester come the fall.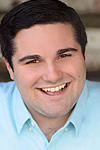 Thomas Beebe (Mr. Lambchop) Playhouse on Park: Peter BUNNICULA; Peak Performances: Max Bialystock THE PRODUCERS, The Chairman DROOD, Nicely-Nicely GUYS AND DOLLS, Barfée SPELLING BEE; Hartford Stage: Boy Scrooge A CHRISTMAS CAROL. Thomas holds a BFA in Musical Theatre from Montclair State University. Thomas is also is a teaching artist and director and is currently gearing up to tackle ROBIN HOOD.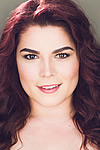 Savannah Lobel (Mrs. Cartero and others) Playhouse on Park debut! Regional: The Palace Theater (Manchester, NH): Jan GREASE, Ursula THE LITTLE MERMAID, Dragon/ Mama Bear SHREK THE MUSICAL; Summer Theatre of New Canaan: Sponge JAMES AND THE GIANT PEACH; Readings: Goodspeed Opera House: Cher/ others ROW; Theaterworks Hartford #13 THE WOLVES. BFA in Music Theatre from The Hartt School.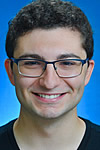 Miles Messier (Arthur) Playhouse on Park debut! New Paradigm Theatre w/ The Norwalk Symphony Orchestra: A-Rab WEST SIDE STORY; Avon Summer Theatre: Robbie Hart THE WEDDING SINGER; Square Foot Theatre: Balladeer/Lee Harvey Oswald ASSASSINS; GetUp Stage Company: Wolf/Rapunzel's Prince INTO THE WOODS. Miles is currently studying at The Hartt School, pursuing a BFA in Music Theatre with a minor in Composition. He is also a music director and plays keyboard in pit orchestras.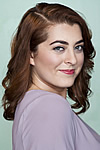 Emily Jones (Mrs. Lambchop) Playhouse on Park: Tribe/Swing HAIR; Jean's Playhouse: Miss Hannigan ANNIE, Debra KIMBERLY AKIMBO; Peterborough Players: Miss Nelson MISS NELSON IS MISSING, Clara Eynsford-Hill PYGMALION; The Hartt School: Shelby THE SPITFIRE GRILL. Emily received her BFA in Music Theatre from The Hartt School. Emily lives in NYC and she is so happy to return to West Hartford. emilyelizabethjones.com