Cast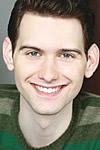 Quinn Corcoran (Man in Yellow Hat/Ensemble) Playhouse on Park debut! Atlantic Theater Company: Ladahlord JAMES AND THE GIANT PEACH; Forestburgh Theater: Cinderella's Prince INTO THE WOODS; Weathervane Theater: Phineas Fogg AROUND THE WORLD IN 80 DAYS; Mac-Haydn Theater: Anthony SWEENEY TODD, The Knight of Ni SPAMALOT, King of Hearts THE TRIALS OF ALICE IN WONDERLAND. Quinn recently graduated from Pace University for acting. Thanks to Sean and the rest of the Playhouse on Park team for this wonderful show!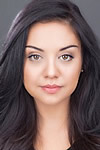 Sandra Marante (Nettie/Chef O'Malley/Ensemble) Playhouse on Park: Daniela IN THE HEIGHTS. She recently filmed her first costar Television role on BULL (CBS) and created the role Cachita in Peak Performances Cuban Opera premiere of HATUEY. Favorite roles include: NYC Theater: Belle BEAUTY & THE BEAST, Adina ELIXIR OF LOVE, Lalume KISMET. Regional Theater: Aldonza MAN OF LA MANCHA, Josephine HMS PINAFORE, Cinderella CINDERELLA, Eponine LES MISERABLES. BM New World School of Arts, MM Roosevelt University, PC UCONN For more info: www.sandramarantesoprano.com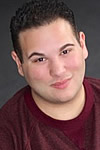 Salvatore Mirando (Chef Pisghetti/Ensemble) Playhouse on Park debut! Off-Broadway: Dante u/s TRUFFLES; Walnut Street Theatre: The Cowardly Lion u/s THE WIZARD OF OZ; Act II Playhouse: Male Swing CAMELOT; Temple Theaters: William Barfée THE 25TH...SPELLING BEE, Nicely Nicely Johnson GUYS AND DOLLS, Edna Turnblad HAIRSPRAY, Ensemble/Moonface u/s ANYTHING GOES. Proud Temple University musical theatre alum (go Owls!) Special thanks to my family and friends and everyone at Jamie Baker Management. @SalMirando SalvatoreMirando.com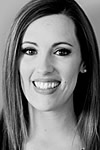 Colleen Penney (Doorman/Frankie Sidecar/Ensemble) Playhouse on Park Debut! Edinburgh Fringe Festival: Viola TWELFTH NIGHT, Soloist/Ensemble FOOD: A 16 COURSE MUSICAL, Butterfly BUTTERFLIES & DRAGONS; TBG Arts Center: Libby BLUE WINDOW, Susan Johnson HEIDI CHRONICLES; Hole in the Wall: Shelley Parker BAT BOY, Suzanne PICASSO AT THE LAPIN AGILE; W.C.S.U.: Rosalind AS YOU LIKE IT, Rosabud DROOD, April COMPANY. TV: Background SATURDAY NIGHT LIVE, BLUE BLOODS, CUPID. Much love to her family & friends for their continued support, especially her #PenneyPack

Nick Palazzo (Phinneas/Ensemble) Off-Broadway: Mr. Pinkerton PINKALICIOUS; Playhouse on Park: Sonny IN THE HEIGHTS, Ted PETER AND THE STARCATCHER, Adam MISS NELSON IS MISSING; Goodspeed Musicals Festival of New Artists: Stephen Douglas LINCOLN IN LOVE; Ocean City Theatre Company: Prince Christopher CINDERELLA; Cortland Repertory Theatre: Perchik FIDDLER ON THE ROOF; BFA in Music Theatre from The Hartt School. Nick is thrilled to be returning to West Hartford and so thankful for all the support of his family and friends. www.thenickpalazzo.com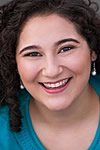 Anna Razina (Curious George) Anna is so excited to be back monkeyin' around at the Playhouse! Playhouse on Park: Thing 2 CAT IN THE HAT, Junie B. Jones JUNIE B. JONES, Cut Dancer/Cassie and Diana u/s A CHORUS LINE; Gold Rush Productions: Alice/Molly DAYS OF '98 SHOW; Goodspeed Festival of New Musicals: Maggie PASSING THROUGH; The Hartt School: Creator/Director THE HARTT WOMEN'S PROJECT. Anna would like to thank her mom, roommate and friends for all their love and support. Enjoy the show!