- MUSIC AND DANCE -

Tap and Jazz

August 22nd and 23rd

- MUSIC -
JUKE JOINT ON PARK

Folk Music at the Playhouse

May 9, 2014




Friday, August 22nd at 8:00pm
Saturday, August 23rd at 8:00pm

Tier One: $25, Tier Two: $20, Tier Three: $15
BYOB


Tap and Jazz go together hand and hand. Now, come witness the collaboration of some of Connecticut's incredible "20 something" musicians and dancers as they bring the two art forms together for an incredible night of tap dancing and jazz music.

Don't miss out on this energizing blend of two of America's greatest past times, Tap & Jazz!!

Tap & Jazz features internationally accomplished tap dancer Tyler Knowlin, award winning jazz vocalist Alita Moses,  Emmy award-winning composer and pianist Sean Pallatroni along with other guest artists.

Presented by stop/time dance theater and Playhouse on Park. This event is BYOB.  
Playhouse on Park invites you to enjoy a program of original acoustic music presented by local artists and storytellers who will perform in an intimate, local setting harkening back to the days of yore when wood, wire, and wine were so comfortably enjoyed. Come with an open mind and feel free to bring a bottle or two of your favorite beverage.

Featuring Kerri Powers, John Thomas and Dave Kenna 

Friday, May 9th at 8:00pm
Admission: $15 - reserved seating
BYOB
THE MUSICIANS

KERRI POWERS (Headliner) spent most of her early childhood listening to music, reading, painting, and writing stories. One of her favorite things to do was to sit and listen to her mother's record collection. Listening to songwriters like John Prine, Neil Young, and Bob Dylan helped her to overcome shyness; she learned how to play guitar and wrote her first song at age 9. Years later, she worked up the courage to start performing in local coffeehouses throughout New England and today, finds herself touring throughout the US and Europe. She has just recently finished recording a new album that is slated for a 2014 release. The album consists of 8 self-penned songs as well as a cover of Janis Ian's, "Jesse," and The Bee Gee's, "To Love Somebody." Although she still enjoys a quiet and solitary environment for writing and painting, Powers has come a long way from the days of being bashful about performing her songs and music.  You can check her out at www.kerripowers.com. 
JOHN THOMAS is a fingerstyle guitar player living in Hamden, Connecticut, and playing instrumental acoustic music, mainly blues and ragtime. Playing solo, acoustic music for more than 40 years, his live performances and recordings feature music that ranges from the compositions of classic blues guitarists like Blind Lemon Jefferson and Rev. Gary Davis, to the classic ragtime tunes of Scott Joplin, to the Nashville playing of Chet Atkins and Jerry Reed, and to his original compositions that echo these influences. John plays conventional six string guitar, National steel slide guitar, and harp guitar.  Learn more about John at www.Johnthomasguitar.com.


DAVE KENNA (Emcee) is a recently transplanted New Yorker who started playing guitar as a kid so he could start a rock band and strike it big,… really big.  30+ years later, he never found that kind of pot of gold waiting at the end of his rainbow, but he has found a great sense of pride and satisfaction in a unique style of songwriting that reflects his love of storytelling and all styles of music. In addition to recording a couple of CDs, Dave has performed in the local music scenes of both Greenwich Village and London but has yet to conquer Hartford! Dave lives in West Hartford with his wife and their three children who have provided boundless inspiration for his soulful and heartfelt repertoire.  Clips from Dave's most recent recording project, which brought him back together with his oldest friend and musical partner, Mike Farley, can be found at http://www.amazon.com/Eudora-Second-Wind/dp/B00CJAG8XM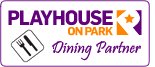 Show your tickets before or after the show at any one
of our dining partners and receive a discount or free offering.


Ticket Info Page | Buy Tickets | Calendar