COMEDY NIGHTS AT THE PLAYHOUSE
One night – 3 Comedians – 90 minutes – only $15
Doors open at 7:30pm, Show starts at 8:00pm
2010-2011 Schedule
August 28: Dom Fig
November 24: "Peaches" Rodriguez
December 3-4; Bob Gautreau
January 29: Peter Gross
February 26: Girl's Night Out
May 28: Tony Anzalone
June 11: Connecticut Comics: Uncut!
Fundraiser for Playhouse on Park
DOM FIG
August 28, 2010

Dom Fig has worked with such notables as Jerry Seinfeld, Richard Lewis, Sam Kinison, Jay Leno, Rosie O,Donnell, Arsenio Hall, Rodney Dangerfield, and Patty Labelle, to mention a few. He has also written for Arsenio Hall, Rodney Dangerfield and Jay Leno. Fig regularly performs in Hollywood at the World Famous Comedy Store, The Laugh Factory, and The Improv. He is joined by Scott Higgins and Emcee Roddy Thomas.

"PEACHES" RODRIGUEZ
November 24, 2010: Latino Night

Mariette "Peaches" Rodriguez is Veteran Stand-up comic for over 12 years working in New York city clubs such as The comic Strip Live and Stand-up NY. She will be joined by Primo Rivera and Emcee Victor Ramos.

JENNIFER MYSZKOWSKI *Back by popular demand*
February 28, 2011 Girl's Night Out
Jennifer Myszkowski is a corporate drone by day, a popular radio personality by weekend (Bear Country 95.3 FM, Greenfield, Mass.) and a stand-up comic by night. She performs all around the New England region and lives in Holyoke, Mass.


TONY ANZALONE
May 28, 2011
Tom Anzalone is a funny and talented musical comedian.Tom began as an opening act for Jay Leno, Ray Romano and even Father Guido Sarducci to name a few.
CONNECTICUT COMICS: UNCUT
June 11, 2011
A fundraiser to celebrate Playhouse on Park's second birthday!



BOB GAUTREAU
Friday and Saturday, Dec 3 & 4 *TWO NIGHTS*

"It's the Most Horrible Time of the Year" as comic/impressionist Bob Gautreau spoofs the Holidays and Holiday Blues with Jimmy Durante singing "Frosty the Blowman". Barbara Streisand's "The Eight Days of Chunnukah", Richard Simmons singing "Gay Ride", Robert DeNiro singing "Merry Christmas, A**hole", Edith Bunker singing "Gloria" and many more! Featuring the Martha Stewart parody "How the Bitch Sold Christmas"

For ages 18 and up; contains mature and risqué content




PETER GROSS, Master Hypnotist
Saturday, January 29, 2011

Get Hypnotized! starring Master Hypnotist Peter Gross "A Guaranteed Crowd Pleaser...Incredible comic timing" Imagine a room full of people talking to celebrities through invisible telephones... in their shoes? Imagine... You look down at your hands you notice you have ELEVEN FINGERS ! Imagine... watching a 'soccer mom' singing like Britney and the more you applaud, the more she swings her hips and and belts out the tune. Welcome to Get Hypnotized! Using the power of the mind, hypnotist Peter Gross turns stage-shy volunteers into the performing super stars. Get Hypnotized! is full of laughs and amazing audience participation. Come see the show or be brave and BE the show! (70 minutes) Peter has performed at theaters and comedy clubs all across the North East. He has performed on cruise ships for Royal Caribbean and Disney and has been seen at the Charleston Comedy Festival and Montreal's Just For Laughs. BYOB. Theater lobby open at 6:00pm -- Suitable for ages 16 and up.

Read more about Peter Gross's act here.


IMPROV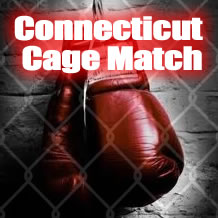 CT CAGE MATCH SERIES
A  no holds barred competition where two improv teams compete head-to-head -- and you decide the winner! Only one team will be victorious and your vote counts! The winner returns to defend their title at the next show of the series. Bring your friends and come vote for the best improv team in this one to one matchup.  A collaboration between Playhouse on Park, Hole in the Wall Theater and Hot Cocco Productions.   Three matches will be held at Playhouse on Park and three at Hole in the Wall Theater.
More info here at the Cage Match page


10/22/2010 - Hole In The Wall
11/26/2010 - Playhouse On Park
1/28/2011 - Playhouse On Park
2/18/2011 - Hole In The Wall
4/01/2011 - Playhouse On Park
4/29/2011 - Hole In The Wall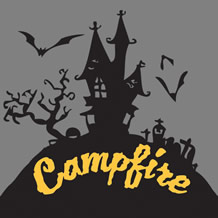 CAMPFIRE
Watch a group of campers spin terrifying TRUE stories into horrifically funny campfire tales in this long-form improv show.  First developed and performed at Unexpected Productions in Seattle, this show takes your real-life scary stories and plays them out LIVE before your eyes! From haunted mansions to teen slashers, ghostly encounters to UFO sightings. Watch as the improvisers handle them all with scare-larity!  Brought to you by Playhouse on Park and Hot Cocco Productions.

Friday, October 29th, 2010
Saturday, October 30th, 2010

8:00pm
$10, general admission

back to top


IMPROV JAM
A night of unscripted fun! Come see some of Hartford's newest improv groups - some created on-the-fly for this night only! - perform comedy inspired by your suggestions. This freewheeling show will feature Moebius, Hartford's newest long-form improv group, and a host of surprise performers.

February 24, 2011
8:00 PM
$10, general admission





back to top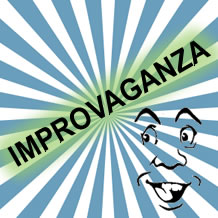 IMPROVAGANZA!
Playhouse Theatre Group, Inc. and Hot Cocco Productions Announce the 2011 Improvaganza!

A rare alignment of improv is happening at Playhouse on Park!  A smorgasbord of improv groups will be performing on the same day, at the same time, at the same place! Two fun filled evenings will feature some of the areas best known improv groups as well as up and coming performers.

Friday, June 3rd, 2011
Saturday, June 4th, 2011
8:00pm
$10, general admission

back to top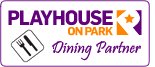 Show your tickets before or after the show at any one
of our dining partners and receive a discount or free offering.