Join us for a Whiskey Tasting Seminar by Level-4 Whiskey Sommelier, Irene Tan, from Whisky Mentors that benefits Playhouse on Park! Includes appetizers, live entertainment, and a cash bar.
Includes: Four 1/2-ounce pours of whiskey valued between $60 - $200 per bottle (brands TBA), a commemorative Playhouse on Park whiskey tasting glass, Q&A with Irene Tan and a chance to order whiskey.
Friday, November 17

5:30 - 7:30pm
Whiskey presentation starts at 6:15

at The Rec Hartford
160 Trumbull Street, Hartford

$150 whiskey tasting ticket
$50 non-whiskey tasting ticket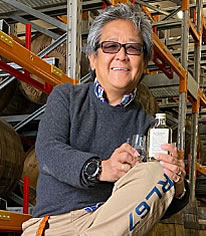 IRENE TAN is the owner of Canterbury Liquors and Whisky Mentors Consulting. Prior to purchasing her own store in Canterbury in 2019, she has co-owned Brooklyn Northeast Wines and Spirits since 2013. In this short time, Irene has made the retail locations she owns into destinations for whiskey lovers from near and far. She is known for her expertise in selecting some of the best single barrels of whiskies in the country, over 40 barrels to date, 22 of which were purchased for her Canterbury store just this year. She is well-respected in the industry and highly sought after by brands and distilleries to carry their products. While it's not just about the knowledge she has about the whiskies she carries, or how she picks winning single barrels, it's about the passion that exudes from her veins when you meet her to talk about whiskies. She listens to her customers and helps them find that special bottle to share with family and friends. Her industry related qualifications include a WSET 2 Wine and Spirits Certification passed with Distinction, Certified Specialist of Spirits (CSS), Certified Sherry Wine Specialist, Level 3 Whiskey Sommelier, Executive Bourbon Steward and a Certified Whisky Ambassador.
Singer Olivia Fenton will be performing at this event.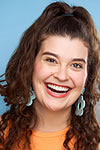 OLIVIA FENTON is a Wethersfield native, and is thrilled to be back on stage performing so close to home. Olivia will be playing Leanne in our upcoming production of The Pin-Up Girls: A Musical Love Letter. Select credits include The Rev: Ensemble THE HUNCHBACK OF NOTRE DAME; Connecticut Repertory Theatre: Ensemble SWEENEY TODD; Monomoy Theatre: Anne A LITTLE NIGHT MUSIC, Daria Chase THE GAME'S AFOOT; Goodspeed Festival of New Musicals. Proud graduate of The Hartt School.