COMEDY NIGHT AT THE PLAYHOUSE

October 26, 2013
Mike Jacobs, headliner


Kelsey Flynn, middle act

Mike Murray, emcee

January 11, 2014 Max Dolcelli, headliner

Christine Hurley, middle act

John Porch, emcee

May 3, 2014
Marion Grodin, headliner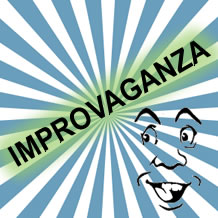 IMPROVAGANZA 2014

Playhouse Theatre Group, Inc. and Hot Cocco Productions Announce the 2014 Improvaganza! 
Connecticut's own improv festival returns to the Playhouse on Park! Two fun filled evenings will feature some of the areas best known improv groups as well as up and coming performers. A variety of groups will perform a range of improv styles - everything from short-form to musical improv!

Friday, February 21st and Saturday, February 22nd
8:00pm $10, general admission BYOB
Friday is Providence Pipes, Great Make Believe Society, Just Like Kevin and Franklin's Peaches. 
Saturday is Phantom Sheep, Parachute, Sea Tea and Franklin's Peaches.


The Great Make Believe Society The Middletown,CT-based The Great Make Believe Society was founded in 2012 when the two man super group BenTopher exploded into the many-headed hydra that it is today. The Great Make Believe experiments with long and short form improv to the delight of audiences s at Oddfellows Playhouse, Billings Forge and The Buttonwood Tree Performing Arts and Cultural Center.



Just Like Kevin has two members: Kevin Panko and Kevin Sullivan. Both of them changed their names to Kevin due to a misunderstanding of the game Six Degrees of Kevin Bacon. You'd think it would be confusing, but it's not that bad.





Franklin's Peaches is Amy Lavorgna, Kevin MacDermott, Matt Saccullo, and Claire Zick







Providence Pipes - is a Providence-based Musical Improv Group that performs a 20-50 minute traveling comedy show. It is a high energy performance that consists of musical short-form improv, musical sketch, original songs, and parodies.
Phantom Sheep is Western Mass's own premiere comedy troupe specializing in short form improv, social satire, and pop culture parody. They are known for their "LaughCrafters" shows and workshops for all ages that are popular at schools, libraries, and special events. Over the past decade they have produced over 200 sketches and countless improvised scenes along with creating over 35 original custom shows for the theme park industry. Visit phantomsheep.com for more stuff, "like" them at Facebook.com/phntmsheep, and enjoy their channel at Youtube.com/phntmsheep.


Parachute is Conard High School's one and only improv troupe. This spunky, crunchy crew does long form improv, mainly in the Armando style. Parachute has been around since 2011 and is an audition based troupe. They are extremely excited for this opportunity to perform!




Sea Tea Improv performs short-form, long-form, and musicals all over Connecticut (and sometimes as far beyond as Cleveland!). Previous musicals include "The Teddy Bear Who Wanted a Xerox Machine" and "I Like My Dinner Warm." They are accompanied, as always, by the incredible pianist Kevin Scott. Sea Tea Improv has been the undefeated champion of the Connecticut Cage Match for the last two years, and has a studio in downtown Hartford with mixers, classes, and workshops. This is the fifth appearance at Improvaganza.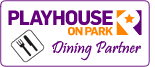 Show your tickets before or after the show at any one
of our dining partners and receive a discount or free offering.