"You are not throwin' away your SHOT!" A two week full-day intensive musical theatre program preparing students of all levels for future training and performance in music, theatre, and dance. 


Each day students will rotate between acting, vocal, and dance classes to encourage self expression and build performance skills in a small group, and then come together in rehearsals to create a one of a kind culminating Modern Musical Theatre showcase! Selections may include: HAMILTON, IN THE HEIGHTS, DEAR EVAN HANSEN, WAITRESS, LEGALLY BLONDE, and more!


-Master Class with IN THE HEIGHTS artists from the show visiting to teach a song and choreography from the show.


Dates: July 16 - 27
Time: 9:00am - 3:30pm
Cost: $675 if you pay in full by May 1, 2018; $725 after May 1, which can be paid in two installments.
Students may arrive as early as 8:30 am, and must be picked up by 4 pm. Students must bring their own lunches daily. Food will not be provided.

Photos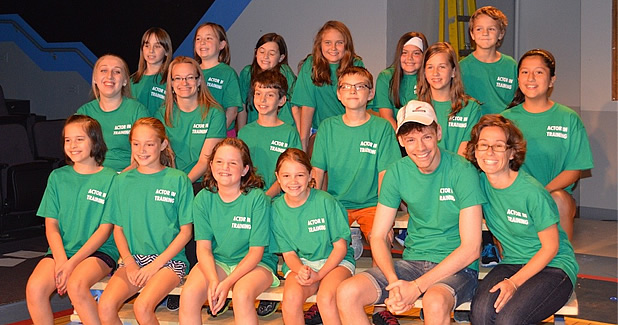 ELIZABETH SIMMONS
Elizabeth Simmons (Acting) is the Director of Education at Playhouse on Park! She also currently teaches at the Greater Hartford Academy of the Arts and Goodspeed Musicals, as well as with Hartford Performs. In New York City she received her Master's Degree in Educational Theatre from the City College of New York. Prior to relocating to CT, Elizabeth worked as a Teaching Artist for the Brooklyn Academy of Music, Queen's Theatre and the Center for Arts Education. As an actress, Elizabeth recently appeared as Miep in THE DIARY OF ANNE FRANK at Playhouse on Park: other favorite credits include: Stephanie Crawford (TO KILL A MOCKINGBIRD), Mrs.Rogers (AND THEN THERE WERE NONE), Annie (TABLE MANNERS) and Catherine (BOSTON MARRIAGE).